Fitch assigns People's Leasing's proposed senior debt at 'AA-(lka)(EXP)'
Fitch Ratings has assigned People's Leasing and Finance PLC's (PLC, B+/AA-(lka)/Stable) proposed listed senior unsecured redeemable debentures of up to Rs 6 billion a National Long-Term 'AA-(lka)(EXP)' rating.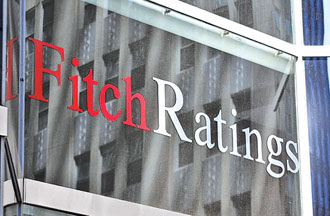 The agency will assign a final rating to the issue subject to the receipt of final transaction documents which conform to information already received.
The issue is expected to have a tenor of between four-five years, with fixed-rate coupon payments. PLC expects to use the issue proceeds to fund its balance-sheet growth. The issue will help improve the company's liquidity position, and reduce its interest-rate risk.
The proposed debenture is rated in line with PLC's National Long-term Rating of 'AA-(lka)', given that the issue is expected to rank pari passu with the company's senior unsecured creditors.
PLC's ratings reflect the capacity and willingness of its state-owned parent People's Bank (PB, AA+(lka)/Stable, 75% ownership) to extend extraordinary support to PLC in times of distress. This is in turn driven by PLC's strong association with PB's brand and its strategic importance to PB.
PB's capacity to support PLC is in turn derived from the financial capacity and propensity of the government of Sri Lanka (BB-/Stable), given the bank's increasing role in Sri Lanka's economic development and its high systemic importance (18% of system assets and deposits in 2011).