ComBank goes for 'Dine and Smile'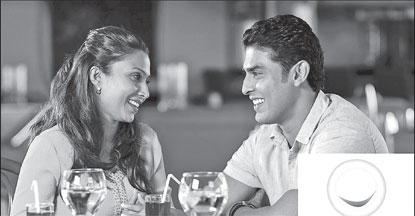 The 'Dine and Smile' promotion, under which 23 participating restaurants offer discounts of 30% and 20% to Commercial Bank's Credit and Debit cardholders, commenced on February 14. It ends on April 7.
Discounts are valid for dine-in customers and on take away and deliveries on bills settled by Commercial Bank credit or debit cards.
"A consistent feature of our 'Dine and Smile' promotions is the wide choice of cuisine, ambience and price with an offer ranging from five-star fine dining to fast food and ice cream," said Chief Manager, Commercial Bank Card Centre, Thusitha Suraweera.
"These promotions reflect the diversity of the Bank's customer base and reaffirm our commitment to add value to Commercial Bank cards by securing the best deals for our cardholders," he said.
"These discounts will enhance the benefits already offered by Comdeals, a program which provides value addition to Commercial Bank cardholders through discounts at a number of major retail outlets in the country and nought percent easy payment schemes for credit cardholders.
Commercial Bank cardholders are also eligible to participate in global promotions carried out by Visa and MasterCard," a spokesman for bank said.