H-One launches new version of Office 365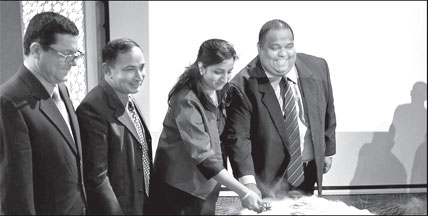 H One (Pvt) Limited recently launched the new face of Office 365, Microsoft's cloud-based software for enterprises with Office 2013. A spokesman for H-One said that the new version of Office 365 not only benefits large conglomerates but businesses of all sizes, big and small, which can now access enterprise-ready business solutions.
Microsoft Office 365 brings together Microsoft Office, Microsoft SharePoint Online, Microsoft Exchange Online and Microsoft Lync Online.
"All of these features of Office 2013 makes Office 365 that much better. The new software both Office 365 and Office 2013 spells a complete shift in the way IT operates in a business environment," CEO, H One, Samath Fernando said.
H-One's success not only in deploying Office 365 but in providing the most up-to-date IT solutions to their high profile client base, stems from commitment and compatibility backed by the hard work and attention to detail of a strong technical team, he said.