Electronic card for Agrahara health insurance beneficiaries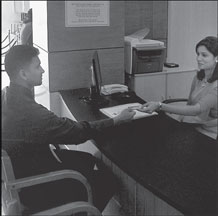 The National Insurance Trust Fund has partnered with Lanka Hospitals to issue an electronic card for Agrahara beneficiaries.This is an extension of the three-year partnership between the two parties. The card contains all the personal details of the beneficiaries.
Agrahara beneficiaries can now obtain Lanka Hospital services by producing the electronic card.
Chairman, Agrahara Fund, D. Widanagamaachchi said, "On behalf of the National Insurance Trust Fund it is an honour to partner Lanka Hospitals as the first private hospital to have an Agrahara counter which accepts the electronic cards. We selected Lanka Hospitals for this partnership due to many important reasons, a few of them being, Lanka Hospitals is the only government owned private hospital, it is a hospital that has won a gold award from the Sri Lanka National Quality Award for healthcare (large category) and also because it is the first hospital in the country to receive ISO 15189 accreditation for its laboratory.