ComBank ranked the 'most desired' employer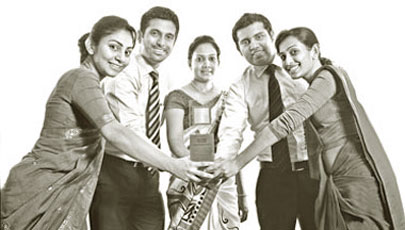 The Commercial Bank achieved an Employer Choice Index of 105 in a survey conducted by TNS Lanka. The survey was to benchmark corporate entities and organisations as preferred employers in Sri Lanka.
In its report on the survey, the March issue of LMD magazine stated, "Commercial Bank wins a seal of approval as the most desired employer in Sri Lanka."
The magazine listed 42 companies in the ranking, which includes two global banks, multinationals, leading Sri Lankan conglomerates and top apparel manufacturers.
"Our people are without a doubt the key to our position as Sri Lanka's leading private bank, and we are pleased to be acknowledged as a leader across sectors, in the sphere of HR," said Commercial Bank Chairman, Dinesh Weerakkody.
He said the Bank provides many opportunities to its employees to build a career within the organisation.