Measles outbreak under control
Number of cases on the decline:
The health authorities are on alert of a possible measles outbreak which is at a very mild stage, according to the Epidemiology Unit of the Ministry of Health. Within the past six months less than 600 patients were detected with measles being admitted to hospitals, according to the Epidemiology Unit.
"Hospitals have noticed that more children are getting admitted with measles like symptoms. The Lady Ridgway Hospital started informing and some more clinicians also notified about patients with symptoms positive for measles," said Director of the Central Epidemiological Unit of Ministry of Health Dr. Paba Palihawadana.
Since different types of viral fevers are spreading in the communities the Epidemiology Unit have notified the hospitals and clinics that the patients need to undergo a blood test and the samples need to reach the Medical Research Institute to identify whether the patient is suffering from measles, dengue or just another flu. "Parents tend to admit children to hospitals mainly as we believe because children are more susceptible to contract respiratory infections with measles. So we see more children being admitted rather adults," said Dr. Palihawadana explaining the present context of the disease outbreak.
"We had an outbreak in 1999 so this is after 19 years. Even the 1999 outbreak was after ten years after the previous one. Though measles is very contagious and can spread very fast we did not see such a threat during this time as majority of the population is immunised," she said. "But now we see a slight decline in the number of patients". Measles, according to Sri Lankan health regulations, is a notifiable disease. "We have a standard notifying system at every moment a measles patient is identified. So accordingly the information reaches the Epidemiology Unit. Hospitals and clinicians are supposed promptly to notify the MoH offices of the locality and these offices inform our unit," said Dr. Palihawadana.
According to Dr. Palihawadana the epidemiology unit have observed that compared to last year the number of patients are more. The entire case load so as reported is less than 600 patients - in the past six months. Considering the numbers and nature of disease prevalence shows no signs of a major outbreak though measles is high contagious," Dr. Palihawadana said.
"This is not spreading in clusters and distribution of patients seems very localised. Mostly infections can be seen only within the family but not in a community living closely. But as children are getting affected we are taking precautions," said Dr. Palihawadana.
"Our children are immunised against measles. Since 1984 the immunisation program was going on. So large number of people are protected against this disease. And other adults who were infected during their life time also have a good immunity naturally built in their bodies," said Dr. Palihawadana.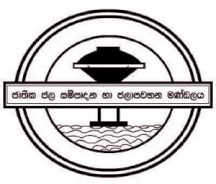 In 1980, before widespread vaccination, measles caused an estimated 2.6 million deaths each year. Measles is caused by a virus in the paramyxovirus family. The measles virus normally grows in the cells that line the back of the throat and lungs. Measles is a human disease and is not known to occur in animals.

Since 2000, more than one billion children in high risk countries were vaccinated against the disease through mass vaccination campaigns - about 225 million of them in 2011. Global measles deaths have decreased by 71 percent from an estimated 548,000 to 158,000. People who recover from measles are immune for the rest of their lives. No specific antiviral treatment exists for measles virus. Measles outbreaks can result in epidemics that cause many deaths, especially among young, malnourished children. In countries where measles has been largely eliminated, cases imported from other countries remain an important source of infection. Vitamin A supplements have been shown to reduce the number of deaths from measles by 50 percent. Since 2000, with support from the Measles & Rubella Initiative (MR Initiative) over 1 billion children have been reached through mass vaccination campaigns - about 225 million of them in 2011. The MR Initiative is a collaborative effort of WHO, UNICEF, the American Red Cross, the United States Centers for Disease Control and Prevention, and the United Nations Foundation to support countries to achieve measles and rubella control goals. In April 2012, the MR Initiative launched a new Global Measles and Rubella Strategic Plan which covers the period 2012-2020.
(Source - World Health Organisation)
According to the observations of the Epidemiology Unit majority of the patients were infants below one year of age. "It was little more than 50 percent. Above 40 percent were above 30 years of age. Those were the age groups that was largely affected. Then in between there were patients of different age groups," Dr. Palihawadana said. "We need to immunise children under age one again even though some may have been immunised already. It is specifically those children between six and 12 months. Infants below six months are protected from maternal antibodies transferred from mother's milk as this age they are mostly fed with mother's milk," she said.
The Epidemiology unit has taken steps to give affected children an additional dose of measles vaccine specially for the less than one year. "Basically it is in children that we may observe complications during a measles infection. But this time we did not observe severe conditions in children. We did not see malnourished children probably because parents are now aware of the nourishment the children need specially during these illnesses," she said. And there had been no records of children having diarrhoea or any other complications other than respiratory infections. The reason, as Dr. Palihawadana explained, could be that people live more in better environments and sanitation facilities are good at homes. Respiratory infections like Bronchopneumonia were affecting the children but that is a condition that can be brought under total control with treatment, as she explained. The measles immunisation is for lifetime. The first dose is given at 12-month for an infant. The second dose on child completing his or her third year. The measles vaccine is safe, effective and inexpensive. WHO recommends immunisation for all susceptible children and adults for whom measles vaccination is not contraindicated. Reaching all children with 2 doses of measles vaccine, either alone, or in a measles-rubella (MR) or measles-mumps-rubella (MMR) combination.
"We wanted to give the vaccination at a best time so that is why it is given at 12-month for the infants. Because when the vaccination is given at ninth month it was observed that the efficacy was only about 85 percent - 85 percent of antibody development. But when given at 12 -month it is about 99 percent," she said.
"But very rarely some children will not develop enough immunity even after vaccination due to their body conditions. But a large majority does. If the child has maternal antibodies then the introduced vaccine may not be able to produce enough antibodies. This happens to any live vaccine like measles, mumps and rubella. But the majority who were vaccinated over the years are very well protected and have not contracted measles, mumps or rubella," said Dr. Palihawadana.
Lot of infections have occurred in hospitals, she said analysing the statistics and date they have received at the unit. "The children have been admitted to hospitals and as they were not isolated from the other children the disease have spread," said Dr. Palihawadana stressing the fact that doctors and medical staff in hospitals need to pay more attention on proper patient management. "The cross infection in wards seemed quite high these days in some institutions and that needs to be addressed and managed very well," she emphasised.
Similar rashes can appear with drug allergies with antibiotics given in treating the viral flu in children, according to Dr. palihawadana. People mistakenly identify this as measles. So that is why we need to do a blood test to verify the illness. Infectious mononucleosis is another disease that give a rash on the skin," she said.
As she further said, parents should admit children to hospitals only when they see a combination of symptoms like high fever not subsiding, conjunctivitis - red eyes, difficulty in breathing, diarrhoea and chest pain. Otherwise consult your family doctor keep the child at home for 3 - 4 days. Let the child get a good rest and give a balanced meal and enough fluids with nutrition like soup and milk in addition to water in order to keep the body strength to develop immunity. Breast feeding has to continue. If the child is eating properly the normal diet should continue. The highly contagious virus is spread by coughing and sneezing, close personal contact or direct contact with infected nasal or throat secretions. The virus remains active and contagious in the air or on infected surfaces for up to two hours. It can be transmitted by an infected person from four days prior to the onset of the rash to four days after the rash erupts. Severe complications from measles can be avoided through supportive care that ensures good nutrition, adequate fluid intake and treatment of re-hydration. Antibiotics should be prescribed to treat eye and ear infections, and pneumonia. "There are simple things that you can do at home like keeping separate utensils for the patient that would help stop spreading the disease. Do not send children to school or to tuition classes during having the illness. Let them rest and by sending children you are helping to spread the disease quickly," Dr. Palihawadana said.