Earth Day
June 5 is dedicated to the conservation of the environment to create awareness about how the environment should be preserved for posterity. We are repeating the need to conserve this god-given wonder so that it will remain for future generations. Children must value nature and take care of it. UNESCO has declared ten forests in the world as enchanting forests because these forests are so wonderful and a gift of nature. Last week we gave you information of three forests , this week we give you more information about the rest of the forests. These are vast swathes of land and are full of different shapes and sizes of trees with wonderful shapes of leaves of different hue.
---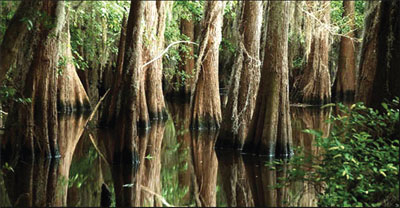 Caddo Lake Forest -America
Situated on the border between Texas and Louisiana, Caddo Lake is named after a Native American culture called the Caddoans or Caddo who occupied the area before their expulsion. It covers an area of 25,400 acres and is internationally protected under the RAMSAR treaty. It also features the world's largest Cypress forest.
---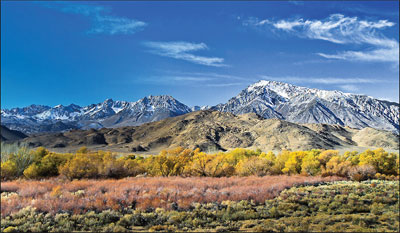 Inyo National Forest, United States
This National Forest covers 1,903,381 acres, including the White Mountains of California and Nevada and parts of the eastern Sierra Nevada of California. Nine designated wilderness areas are located within the national park and it is also home to the oldest living tree in the world, the Methuselah bristlecone pine.
---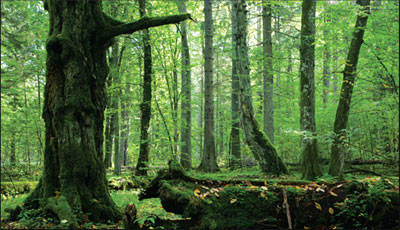 Sagano Bamboo Forest -Japan
The Japan Sagano Bamboo Forest is within the Arashiyama district in the western outskirts of Kyoto covering an area of 16 square kilometres. The sound of the wind as it blows through the grove was voted by the Japanese government as one of the hundred sounds to be preserved.
---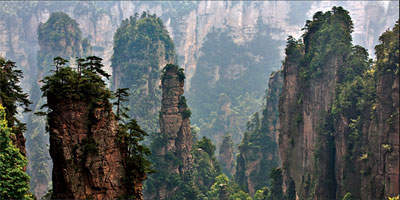 Zhangjiajie National Forest Park, China
The Zhangjiajie National Forest Park is one of the several parks within the Wulingyuan scenic area in Hunan Province, China. It is famous for its majestic pillar-like geographic formations which dot the entire park. The pillars are an inspiration for the floating Hallelujah Mountains in the movie 'Avatar'.
---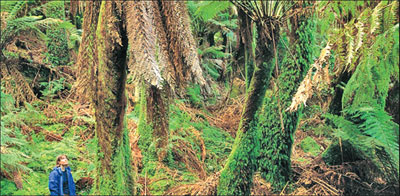 Bialowieza Forest, Poland and Belarus
The Bialowieza Forest is one of the last remaining parts of a primeval forest stretching across Europe and runs along the border of Belarus and Poland. It is a designated UNESCO World Heritage Site.