Dog alerts police
Kakooza was a 50-year-old man living in a village about 80 miles from Uganda's capital, Kampala. One day when his wife was away from home, someone murdered him.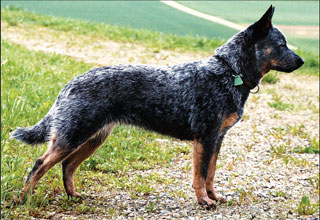 Not only Kakooza, his eight-year-old son and five-year-old daughter were also killed.
When the wife came home, she was surprised to see the house empty. She called out to the children, and to the husband, there was no reply. She was dumbfounded. She stood gazing into space.
Their dog came barking to catch her attention. She looked at the dog. The dog came up to her and pulled her dress as if calling her.
The dog went forward but looked back. She watched the dog for a minute or two and then started following him.
The dog led her to the grave where her husband was buried.
The dog had dug up the grave and taken the corpse out. The woman ran to the police and told them how her dog had led her to the grave where her murdered husband was buried.
The police came, made a search and found the graves of her two children also, and they arrested the suspect too. It was all because of a dog who was very sharp.