Cover:
After the Mihintale trek
Our staff photographer, Susantha Wijegunesekara captured a photograph of pilgrimsm descending the steps after the climb to the Mihintale mountain. Mihintale is the focus of attention as it is Poson Poya Day. Many pilgrims would have climbed the Mihintale mountain to commemorate Poson.
---
Back Cover:
Serenity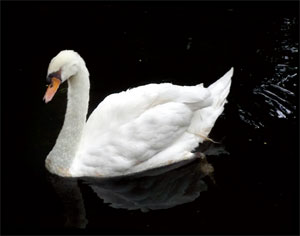 They are the largest members of the waterfowl family Anatidae, and are among the largest flying birds. The largest species, including the mute swan, trumpeter swan and whooper swan, can reach length of over 1.5 m (60 inches) and weigh over 15 kg (33 pounds). Their wingspans can be almost 3 m (10 ft). Compared to the closely related geese, they are much larger in size and have proportionally larger feet and necks.