Biz Briefs
ComBank among top 1000 global banks
The Commercial Bank of Ceylon has been ranked among the Top 1000 Banks of the World for the third successive year, becoming the only Sri Lankan bank to achieve this feat.
The ranking published annually by 'The Banker' of the UK, has Commercial Bank ranked at No 983 in 2013, with Tier I capital of $ 355 million at the end of 2012. The Top 1000 rankings are compiled from a database of over 5,000 banks worldwide.
"Making it to the Top 1000 list represents an acknowledgment of the Bank's standing," Commercial Bank Chairman Dinesh Weerakkody said.
---
Lanka to host WSA 2013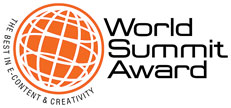 The World Summit Award (WSA) Global Congress 2013 will be held in Colombo from October 23-26.
Hosted by the Information and Communication Technology Agency of Sri Lanka (ICTA), the global event will be a fast-paced, three-day conference featuring 40 outstanding application developers, more than 60 high-profile speakers and will attract up to 1,000 international delegates. The conference will showcase the most creative mobile and web applications from all over the world.
---
Death of Mouse inventor
The inventor of the computer mouse, Doug Engelbart, has died aged 88. Engelbart developed the tool in the 1960s as a wooden shell covering two metal wheels, patenting it long before its widespread use.
He also worked on early incarnations of email, word processing and video teleconferences at a California research institute. The State's Computer History Museum was notified of his death by his daughter, Christina, in an email. Her father had been in poor health and died peacefully on Tuesday night in his sleep, she said.
---
Hayleys debentures oversubscribed
The debenture offer by Hayleys Plc was oversubscribed with applications for debentures exceeding Rs 2 billion, the company stated in a disclosure to Colombo Stock Exchange (CSE) last week.
Hayleys offered debentures worth Rs 1.5 billion and a further issue of debentures worth Rs 500 million if the first tranche was oversubscribed.
The offer was managed by NDB Investment Bank. The basis of allotment will be notified to the CSE in due course, a company spokesman said.
---
Saweena Beauty Centre opens showroom
Saweena Beauty Centre recently opened a showroom 'Kryolan City' in Nugegoda. Saweena Beauty Centre is the authorised dealer for Kryolan products made by German company Kryolan GmbH, which has branches worldwide.
Here artistes Sangeetha Weerarathne and Sanath Gunathilake the chief guests at the opening of 'Kryolan City' with Director of Saweena, Gemunu Mangala Weerawardana, Subani Weerawardana and Gamini Wijesinghe.
---
ComBank's 'Savings Fiesta' in Kandy

A career guidance seminar for schoolchildren, 3D movies, a game zone and a musical show by the singing duo Iraj and Infaz were the highlights of a 'Youth Day' organised by the Kandy main branch of the Commercial Bank on the fourth weekend of the Bank's 'Savings Fiesta' program.
Head Prefects, their deputies and Games Captains of several Kandy schools were invited to the seminar and presented tokens of appreciation by the Bank.
---
BoC opens branch in Vaddukoddai
The Bank of Ceylon (BoC) opened a branch recently at Sangaraththai Junction, Vaadukkodai. It was opened by BoC Northern Province Assistant General Manager (AGM) Thilak Tennakoon.
"Customers could open savings accounts, current accounts, NRFC accounts, time deposits and obtain loan facilities, lease facilities, pawning services and credit and debit cards at this branch. Residents of Vaddukoddai will also get the privilege of experiencing banking services of a bank with a network of 609 branches and 500 ATMs islandwide.
They also can enjoy the modern banking services through internet banking, mobile banking and 24-hour Call Centre facility.