ILO Regional Director visits Lanka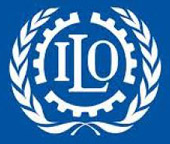 The Assistant Director General and Regional Director, ILO Regional Office for Asia and the Pacific of the International Labour Organisation (ILO), Yoshiteru Uramoto, made his first official visit to Sri Lanka last week, on the invitation of the Labour and Labour Relations Ministry.
Uramoto paid a courtesy call on Prime Minister D.M. Jayaratne and met Labour Minister Gamini Lokuge and Senior Minister of Human Resources D.E.W. Gunasekera and discussed the promotion of Decent Work Agenda in Sri Lanka.
Uramoto attended the National Labour Advisory Council (NLAC) meeting. He also met Labour and Labour Relations Ministry Secretary and the Commissioner General of Labour. The Assistant Director General held talks with the Director General of the Employers' Federation of Ceylon and Trade Union leaders. Uramoto also met some development partners.
Prior to joining the ILO in 2012, Uramoto served as Deputy Director General for UNIDO, and Director UNICEF in Japan and the Republic of Korea.
He holds an MA in Public Administration from the Harvard University.
ILO News