Facebook at 10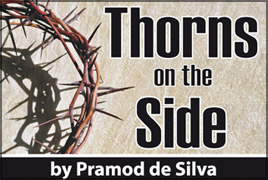 Believe it or not, Facebook turned 10 - just 10 - years old last week. For people who have got used to the feeling that Facebook, or FB as it is affectionately called, has been part of their lives for decades (except for teenagers who have practically grown up with FB), it may be difficult to believe that the social networking site is not yet into its teens.
FB, the brainchild of Mark Zuckerberg (now one of the world's youngest billionaires) and a few of his friends was formally born in 2004 though the groundwork was laid in 2003 in the Harvard University - if you want to know the entire back story, watch David Fincher's excellent film The Social Network, paying particular attention to Aaron Sorkin's acclaimed screenplay and dialogue.
Facebook is essentially a place where you can connect with your friends (and relatives) online and get to know their latest exploits through text, photos, graphics, video, weblinks and audio. Apart from that, almost every commercial entity on Earth has a FB page, where you can 'Like' their products and services. You can also give your comments on any posts that you see on FB. Facebook has given us a number of new words and phrases (or existing words which now have another meaning) such as Wall, Timeline, Like and Unfriend.
Facebook has more than 1.23 billion users worldwide. Its revenues jumped 55 percent to US$ 7.87 billion in 2013 while profits grew sevenfold. Although it is not the most widely accessed site in the world (Google is) this is a substantial number which FB is keen to take advantage of in terms of attracting advertising revenue.
It is a model which it has still not perfected yet. Facebook is now not alone in the social networking space - its biggest competitor is Twitter, where you have to say everything in less than 140 words (plus pictures, videos etc) and Google's own Google Plus site is catching up. Sites such as Pinterest, WhatsApp, SnapChat (which FB tried to buy and failed), Instragram and LinkedIn are growing.
Viability
As FB heads into its 11th year, doubts have been expressed about the long-term viability of the site. After all, there's only so much social networking that you can do online before the real world intervenes. FB has given rise to a phenomenon called Facebook Envy whereby posts about exotic holidays abroad, newly acquired vehicles, workplace promotions etc can generate envy and even jealousy among even the best of online friends. Many people are also irked by the endless photo montages of babies, families and parties that adorn Facebook. There are some things that we don't want to see repeatedly online and some things that are best kept private from 2.4 billion eyes.
Many social analysts also blame the site for a perceived lack of real (physical) social integration. We do not chat physically but we chat online on Facebook, Gmail etc. We get to know the holiday plans of our relatives and friends from FB, not personally from them. If four persons meet physically, at least three of them are online on their smartphones, getting the latest updates from Facebook and Twitter. This is not a very healthy situation at all.
But all good things must come to an end some day. Will FB face the same fate ? If a glut of recent studies are to be believed, its days are definitely numbered. Various reports suggest it is haemorrhaging users, that teenagers find it boring - one survey even comparing it to an infectious disease.
An EU-sponsored Global Social Media Impact study concluded that teenagers felt embarrassed to be associated with Facebook and that it was "basically dead and buried".
In November the Pew Research Centre reported that teenagers were growing weary of having to sustain relationships with their parents on Facebook. Several Princeton University Researchers have used Google data to predict Facebook's imminent demise, describing it as an infectious disease. Meanwhile, iStrategyLabs has reported that the number of teenage Facebook users was declining while the number of those aged above 55 was booming. That last statistic is interesting - elderly persons could be tuning into FB as their real-life contacts fade away.
Dismissed
However, Facebook's defenders have dismissed these theories. "One of Facebook's greatest strengths is its practice of regularly adding new features and functionality to its site; this both ensures it infects new users and also makes sure existing users don't become immune to its charms," said one commentator.
Indeed, Facebook still claims far more young users than any other social network. Nevertheless, Digital agency iStrategylabs used Facebook's own social advertising data to extrapolate that three million US teenagers had left Facebook in the past three years. While everybody who is anybody is still on Facebook, it is still struggling to find a way to target its advertising to selected groups. Companies such as Amazon also have arrangements for cross-advertising with Facebook. But Facebook could not afford to be complacent about its younger members because if they could be persuaded to stick with the social network, they would become the spenders of tomorrow.
It is very difficult to predict what tomorrow's tech will look like, but one thing is certain: Tablets and smartphones will rule. In this context, Facebook needs to keep innovating with new offerings like mobile video apps and mobile commerce. These will be essential if FB wants to get to 20 in good shape.
But it is still a mystery as to why people use FB at all when there are plenty of other methods through which we can communicate in real time. In a recent status update, Facebook's communication manager and former BBC tech desk editor Iain Mackenzie summed up why he thought it endures.
"Today people have shared the birth of their first child, wedding, hooked up, broke up, mourned, outed themselves, said something dumb, said something profound, confessed that life's got too hard for them, been brought back from the brink by a friend, or a stranger, found a job, posted something that lost them their job, learned a fact that will save their life one day, found their new favourite song, and hit 'like' on a cat picture - all on Facebook."
As he says, its appeal could boil down to the fact that it taps into that most basic of human characteristics - curiosity. However, only time will tell whether that curiosity will last.