The Navam perahera
Location: Gangarama Temple

The Navam perahera which parades the streets along the Gangarama draws tourists and visitors from across the country.
You will find elephants, dancers and musicians taking to the streets during this grand parade in Colombo through two nights.
The authorities of the Gangarama temple overlooking the banks of the picturesque Beira Lake at Hunupitiya in Colombo are the main organisers of the pageant.
The pageant will host 100 caparisoned elephants parading the show on the full moon poya day. History has it that the Navam perahera was initiated in 1979 and hundreds of visitors flock to this temple every year since then to look at the amazing sight of elephants walking on the road in their best finery.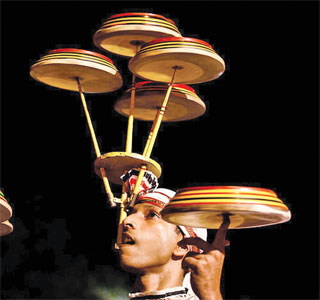 It is full of colour, fun and excitement replete with the local fervour and traditions of music.
Features of the Navam perahera
The Navam perahera includes performances by at least 1000 people accompanying the parade while dancing, drumming or playing various other roles.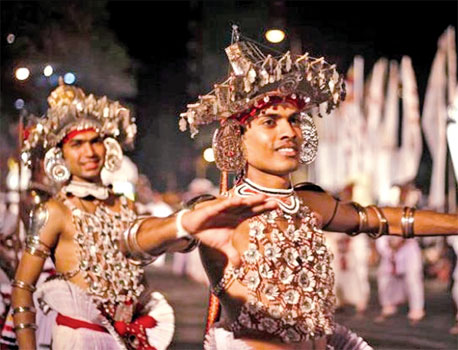 "The parade of the Navam perahera festival in Colombo begins with the cracking of whips in the air. Students and small children carry colourful flags.
The perahera is not only a celebration of colour but also a celebration of sounds and the accompanying music.
It also consists of bands of percussion and groups of people blowing conch shells. There are stilt-walkers and exciting performances by flautists and drummers.
" However, one's attention in the Navam perahera festival in Colombo will be gripped by the pageant of elephants that are brought over from across the island and parade the perahera route.
- Internet