'Bunkering at H'tota will attract more vessels'
The business community and chamber heads commended the commissioning of the bunkering facilities and the tank farm at the Hambantota port last week.
It will help attract a large number of vessels and boost the port's transshipment status in the region.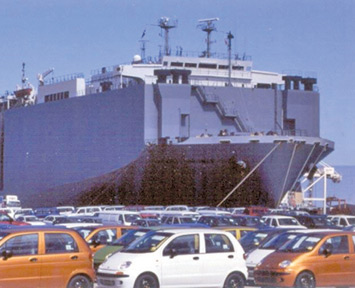 National Chamber of Commerce Deputy Vice President Sujeiva Samaraweera said that setting up bunkering facilities is vital to promote Sri Lankan ports and compete with other ports.
Being close to the main sea route, the bunkering facility at Hambantota will be an added advantage to attract East bound vessels.He said that with this facility ships could optimise cargo load and added that it would help increase cargo to the port.
Sri Lanka could promote the multi-model hub by offering sea and air services to the world.
Bunkering will be a landmark achievement in the country's shipping industry and with this facility it will be easy to market it internationally.
Industrial Development Board Chairman and former President of the Federation of Chambers of Commerce and Industry of Sri Lanka, Nawaz Rajabdeen said that the commissioning of tank farms for bunkering is the way forward to close to the main sea route.
Such facilities are essential for ships to call over and this would help save time.
The tank farms and bunkering facilities set up at a cost of US$ 76.5 million at the Hambantota port was commissioned last week by President Mahinda Rajapaksa.
Shippers' Academy CEO Rohan Masakorala said that providing bunkering facilities at competitive prices is a good initiative as a maritime nation.
The country's location on the busy main maritime route is an advantage.
However, since we don't have oil and refinery capacity, we have to buy oil from producers, store and compete with other countries. The ship operator deal with bunker brokers in a competitive global market should be handled efficiently.
Construction work on the tank farm and bunkering facilities commenced in 2009 and was completed last year. Han Quin Engineering Construction Company of China was the contractor for the tank farm.
Of the 14 tanks, eight will be used to store marine fuel, three for aviation fuel and the remaining will be used to store liquid petroleum.
Aviation fuel at the Hambantota Port is for use at the Mattala Airport.
The bunkering capacity at the port is 51,000 cubic metres and the capacity for aviation and LP Gas is 23,000 cubic metres and 6,000 cubic metres.
Aitken Spence Maritime Chairman and CEO Dr. Parakrama Dissanayake said that the commissioning of bunkering facilities is a move in the right direction to facilitate the establishment of Sri Lanka as the pre-eminent logistics and demand chain centre in South Asia. "I am confident that the authorities will source and supply bunkers at competitive prices," he said.