'India set to improve trade with its neighbours'
The new Indian government is still settling down and has not indicated changes in its trade with Sri Lanka.
"The focus of the Indian government led by Prime Minister Narendra Modi will be on the economy and trade," Deputy High Commissioner of India, P. Kumaran told Industry and Commerce Minister Rishard Bathiudeen when he paid a farewell courtesy call on the Minister last week.
"We are happy about the pick up in Indo-Lanka trade and investments during the past three years. But we can do much better.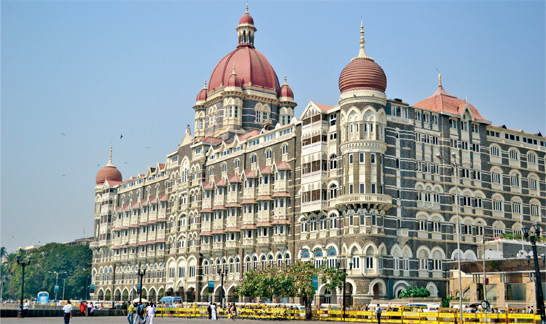 The outlook of the Indian economy is more positive. Sri Lanka should take advantage of this," he said.
"There is no change in India's trade and investment push towards Sri Lanka by the new administration as yet," Kumaran said.
"The fact that Prime Minister Narendra Modi has a credible record as a good economic manager changes the entire outlook.
There will be much improvement in trade and investment with neighbouring countries," he said.
"However, there is a need for priority on two aspects - the first being the speeding up of the proposed automobile sector manufacturing and the pharmaceutical zones.
The second being the two agreements to improve FTA implementation - the testing and standards needs and Customs facilitation," Kumaran said.
"We have already submitted draft proposals to Sri Lanka and are awaiting response. Lankan exporters have difficulties in Chennai.
'Testing' is the other aspect - Sri Lankan exporters want this to be standardised," he said.
"If our draft proposals on these two aspects are considered and conclude the agreements speedily, we can move towards the special economic partnership including increase of trade and reduction of the negative list.
"The new government, it is still settling down," Kumaran said.
According to the Department of Commerce sources, bilateral trade between the two countries stood at US $ 3,636.0 million in 2013.
Exports from Sri Lanka to India in 2013 stood at US $ 543.3 million while total imports from India to Sri Lanka stood at US $ 3,092.6 million.
The balance of trade between India and Sri Lanka has always remained in favour of India due to the increased outlay on major imports such as petroleum products, automobiles, cotton and sugar from India. The unfavourable balance (of trade) narrowed in 2013 - to US $ 2549.3 million compared to US $ 2,950.8 million in 2012.
Minister Bathiudeen said, "We are also keen to see better bilateral trade so that exporters on both sides benefit.
"Our exports to India are still at theUS $ 550 million level and show unrealised upward potential that could be fulfilled with closer cooperation," he said.
India hopes to invest more than US $ 2 billion in Sri Lanka within the next two years in diverse sectors, including telecommunications, hospitality, transport, banking and finance, hotels, sugar refining (India's Renuka Industries), juice processing (Darbur Corp's project) and real estate projects (Tata Housing Ltd).