BIZ BRIEFS
Intel conducts roadshow

Intel Sri Lanka conducted its second annual Intel Mobility Roadshow last week.
The event showcased the best of Intel's mobile solutions across the full range of form factors and features, powered by Intel Atom processor and Intel Core processor, with a focus on what's in store now, and a glimpse into the future.
Visitors had the opportunity of hands-on mobility experience to help them understand how Intel is delivering mobile innovations that will transform our everyday lives.
---
Record numbers enrol for PCM

A record number of students registered for the Preliminary Certificate in Marketing, the first step for marketing studies offered by the Sri Lanka Institute of Marketing (SLIM), the national body for marketing.
The Preliminary Certificate in Marketing (PCM) provides basic theoretical knowledge through classroom coaching for three months with a practical assignment where students translate their classroom learning into real world practical applications.
PCM offers young people in the working environment an opportunity to understand the basics in marketing, an orientation to the practice and philosophy of marketing management and thereby confidence to pursue a career.
---
Tea promotion campaign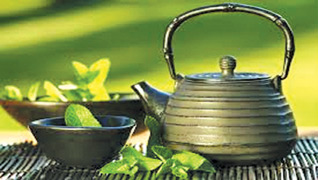 The Sri Lanka Tea Board will roll out a major tea promotion campaign in 25 countries to promote 'Ceylon Tea' and position it as one of the best premium beverages in the international arena.
Sri Lanka produces 320 million kilograms of tea and with the promotion campaign they hope to target existing, new and lost markets.
But certain markets such as the UK are not doing well as cheaper tea products have captured them, said Tea Board, Chairperson Janaki Kuruppu.

---
Union Bank goes to Moneragala and Ganemulla

---
BoC Megavaasi winners in EP receive prizes

---
Ceylinco Shriram refunds over 60% deposits
Ceylinco Shriram has refunded over 60 percent of the deposits of 5,084 investors (representing 87.7% of total depositors) as at April 2014. The total number of depositors at Ceylinco Shriram was 5,796.
This was achieved with the seventh tranche of the repayment process, which was completed in April 2014.
The seven repayments totalled Rs. 2.8 billion, all of which was settled in cash.
The remaining 714 depositors, who represent 12.3% of the total, received cash payments up to Rs.1.3 million each.
The payments have been made in conformity with the payment plan submitted by the Board of Directors of Ceylinco Shriram to the Courts and investors.
---
Ranatunga - 50 years in insurance
Clotilda Ranatunga, a stalwart in the insurance industry, completed 50 years in insurance in May 2014.
She joined the Sri Lanka Insurance Corporation in 1964.
Ranatunga then joined ACW Insurance as an Assistant Manager.
She later joined Zenith Insurance Brokers where she rose to the position of General Manager. Ranatunga also worked as the Chief Executive Officer of P and A Insurance Brokers.
She was at one time the CEO of Pioneer Insurance Brokers.
Ranatunga now works as a Consultant and Specified Officer, Corporate Business at Allion Insurance Brokers (Pvt) Ltd.
---
Mackwoods Energy powers Polonnaruwa General Hospital
Mackwoods Energy has helped upgrade and enhance the power plant of the Polonnaruwa General Hospital.
Regular power outages in the Polonnaruwa district compelled the hospital to upgrade its power plant and power distribution system to ensure uninterrupted services to the people.
The largest hospital in the district with 750 beds manned by 200 doctors and nearly 1,300 other staff, with four operating theatres, ICU, CCU and other units, expanded its standby power from 200 KVA to 1 MW with a comprehensive power distribution and control system installed by Mackwoods Energy with a 24-hour, seven-days of the week back up service.
The critical care units and the operating theatres and other services will now operate uninterrupted at full capacity even during power outages.
---
Prestigio products enter local market
Prestigio, an international vendor of state-of-the-art IT and CE products, launched its products to the Sri Lankan market recently. Redington SL (Pvt) Ltd, a multinational company which is among the world's leading supply chain solution providers is the sole authorised distributor of Prestigio products.
Sri Lanka was selected due to it being one of the world's fastest growing markets and a matured market in high-tech mobile phones and tablet computers. Prestigio has mapped out a well thought out strategy for making significant inroads into the local market.