Save our oceans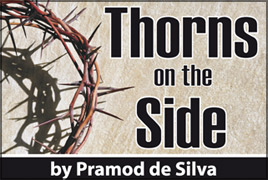 The ocean covers a much greater area on Earth than land and plays a major role in maintaining the Earth's ecological balance. The ocean provides 50 percent of our oxygen and fixes 25 percent of global carbon emissions. Our food chain begins in the ocean. It has been known for quite some time that our oceans are in peril due to many reasons. Yet, little action is being taken to reverse the damage caused to the ocean itself and to marine life therein.
Now a global body comprising eminent former politicians and other intellectuals has submitted a report that essentially likens the oceans to a failed state. The Global Ocean Commission, in a comprehensive report, titled a Rescue Package for the Global Ocean, calls for immediate action to save the oceans from over-fishing, industrial pollution and over exploitation.
"The oceans are a failed state," David Miliband, a former British foreign secretary and a co-chair of the commission, said. "A previously virgin area has been turned into a plundered part of the planet." The independent, 17-member commission - launched in February 2013 by the Pew Charitable Trusts, the University of Oxford, Adessium Foundation, and Oceans 5 - spent 18 months researching and drafting the report.
Deadline
The Report recommends that Governments should set a five-year deadline to crack down on over-fishing and pollution or parts of the oceans may have to be declared off-limits to industrial fishing. The Global Ocean Commission has urged rescue measures including a phase-out of damaging subsidies for fishing fleets (fishing subsidies total at least US$ 30 billion a year) and tougher regulations on offshore oil and gas to limit pollution of the seas.
It wants Governments to step up the fight against illegal fishing, reduce pollution, and establish greater international cooperation on marine issues. If subsidies are stopped, fishing in high seas (international waters) will virtually disappear as it will no longer be financially viable without financial support.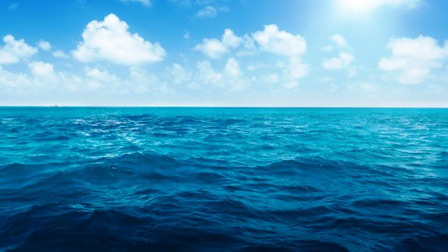 About 10 million tonnes of fish worth US$ 16 billion, from tuna to molluscs, are caught every year in the high seas out of a global fish catch of 80 million tonnes, the Commission said. In 1950, only one percent of the fish in the high seas were fished each year and there were no populations that were overfished. By 2006, the number of high seas fish being collected jumped to 63 percent while a whopping 87 percent of species were being overfished.
Modern trawlers are able to scour the ocean floor down to depths of 2,200 metres. Japan, South Korea, Taiwan, Spain, the United States, Chile, China, Indonesia, the Philippines and France are the main high seas fishing nations.
Alarmingly, many fish stocks in the high seas - an area outside national coastal zones that covers almost half the globe - are under pressure from illegal and unregulated catches. (Actually, 65 percent of the ocean is categorized as international waters that do not belong to any specific country or countries). Many governments, eager to boost their fish production and economies, allows this to go on unchecked.
Package
The Commission has called for a five-year rescue package to resolve threats from over-fishing to pollution. In the long-term, Governments should "consider turning the high seas ... into a regeneration zone where industrial fishing is prevented," it said. The economic cost of closing the high seas to fishing would be US$ 2 per each person on the planet but in the end, it would lead to a US$ 4 rise in fish yields in coastal regions. However, some experts have called for a total, immediate ban on fishing in the unregulated high seas and a switch to sustainable fishing. The commissioners also call for mandatory tracking of all vessels fishing in international waters and a ban on ship-to-ship transfer of fish at sea, a practice common in pirate, or illegal, fishing.
Another concern is the rapid recovery of oil and gas from the oceans.
The Commission has urged tougher environmental and safety standards for oil and gas since a third of all oil is now extracted from under the seabed with some wells deeper than 3 km (2 miles) below the surface.
These are commendable recommendations that would help save our oceans if properly implemented. It has been revealed that 87 percent of marine fish stocks have been over exploited and some species are at risk of extinction. Moreover, it would also give a fair chance for developing countries which generally do not possess the technology necessary to fish in high seas.
There are many instances where fishing vessels from developed countries fish in Exclusive Economic Zone (EEZ) waters that actually belong to other countries in addition to fishing in international waters. If properly implemented, these proposals will give a fair chance to all players. However, these changes may require a re-working of the 1982 Law of the Sea. A lot of water has flown since then in the world's oceans since then and our understanding of the ocean is much greater now.
Another positive proposal is for the appointment of a special UN representative for the ocean and formal adoption of ocean health as an official Sustainable Development Goal post-2015. That would set in motion funding opportunities through the World Bank, governments, and various other public-private entities. This will bind all UN members, even those who might opt out of ratifying a new Sea of the Law, to work within certain parameters to ensure ocean health.
There is a cost to protecting our oceans, but the cost of not doing anything at all is far greater.
We owe it future generations to protect and nurture the oceans, about which we are yet to learn many new things. Millions of species are waiting to be discovered in the deep oceans but if we over-exploit current resources, there will be little left to discover and life on earth will suffer. The ocean is the planet's biggest asset and the common heritage of all mankind. It must be protected for posterity at all costs.