Emerging website for cricket fans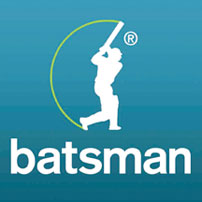 Statistics and information in selecting the Schoolboy Cricketer of the Year was provided by an emerging website www.batsman.com which was founded just two years ago.
The website provides all information and statistics of inter-school cricket , domestic cricket and pictures of school cricket, domestic and international cricket matches and cricketers.
In www.batsman.com they have allocated a separate section for school cricket has been allocated with a list of schools playing in division 1 and 2 with score sheet approved by the SLSCA. Since cricket is considered the cradle of Sri Lanka cricket this website has paid special emphasis for school cricket so that the young school cricketer could benefit.
Once the relevant school is selected from the website the viewer could select any personal photograph or profile of a player together with their performance and statistics during the season.
Www.batsman.com has covered a vast range of school cricket and has gathered valuable information for the players, parents, coaches and academic staff who could find their requirements by logging in with a press of a key. Comprehensive coverages were given by the www.batsman.com during the school cricket season and they hope to continue to do so in the future as well.