South Asian impetus
Sri Lankan, Indians, Pakistanis and Bangladeshis enter British Parliament:
The face of the British Parliament is changing. The Mother of Parliaments is fast acquiring a tinge of brown with a record number of Indians, Pakistanis and Bangladeshis entering it along with a Sri Lankan as a result of Thursday's elections. Prime Minister David Cameron had anticipated the change and had declared ahead of the elections, that he wished to see a British Asian becoming Prime Minister. Speaking at a dinner in honor of Sajid Javid, a Pakistani origin candidate and Culture Secretary in his cabinet, Cameron said: " One day I want to hear that title 'Prime Minister' followed by a British Asian name."
Cameron kept up this theme of British unity in diversity even after his party won the election. " I want the United Kingdom to be United," he told a cheering crowd.
---
Lankan touted as future PM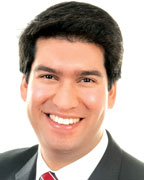 Incidentally, 29 year old Ranil Jayawardena from Sri Lanka, who won from North East Hampshire with a record 66 percent of the vote, is also touted as a future British PM. This had made his rival, Robert Blay of the UK Independence Party (UKIP), declare that he would shoot Jayawardena if he became British Prime Minister.
"If this lad turns up to be our Prime Minister I will personally put a bullet in him. I absolutely loathe him," Blay said, breathing fire.
Not wanting to be seen as being racist in such a crude way, the UKIP promptly suspended Blay though it is anti-immigrant and opposes Britain's membership of the European Union because it brings in immigrants from Eastern Europe.
---
All-women Bangladeshi team

| | | |
| --- | --- | --- |
| | | |
| Rushanara Ali | Tulip Sadiq | Rupa Haq |
Every MP of Bangladeshi origin is a woman. They are Tulip Sadiq ( a niece of Bangladeshi Prime Minister Sheikh Hasina), Rushanara Ali and Rupa Haq. All belong to the defeated Labour Party. The Oxford educated Rushanara Ali was a Shadow Education Secretary and the Cambridge educated Rupa Huq has a Ph.D. Alan Mak has made history by being the lone and the first Chinese to enter the Mother of Parliaments. The 31 year old is unlike his South Asian compatriots, who identify themselves with their countries of origin politically.
Mak told the *South China* *Morning Post*: " I certainly have no interest in what people of Hong Kong or China think of me, because I am not representing them!"
---
Pakistani women make a mark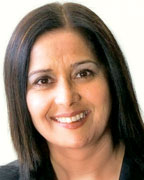 Yasmin Qureshi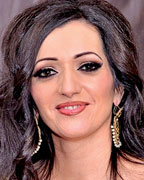 Tasmina Sheikh
The Pakistani contingent comprises Tasmina Sheikh ( a former TV actress), Yasmin Qureshi, Naz shah, Imran Hussein, Sadiq Khan, Nusrat Gani, Shabana Mehmood, Sajid Javid, and Khalid Mehmood. Four out of the nine Pakistani MPs are women, setting an example for Sri Lanka, which has very few women in parliament despite their high level of education.
Tasmina Sheikh distinguished herself by successfully fighting with a ticket from the Scottish National Party (SNP) which is campaigning for Scotland' independence from Britain.
---
Indians break record
This time, a record ten men and women of Indian origin; nine of Pakistani origin, and three from Bangladesh have won. All the three from Bangladesh happen to be women. And for the first time in the history of the British parliament, an ethnic Chinese from the Guangdong province, has entered the House. Among the Indians who won are the tried and tested Keith Vaz and Virendra Sharma, who are known in Sri Lanka as supporters of the Tamil cause. Others are Priti Patel, Valerie Vaz, Seema Malhotra, Alok Sharma, Sailesh Vara, Suella Fernandez, Sisa Nandi and Rishi Sunak. This is a record as previously not more than eight persons of Indian origin had been elected.