River Nile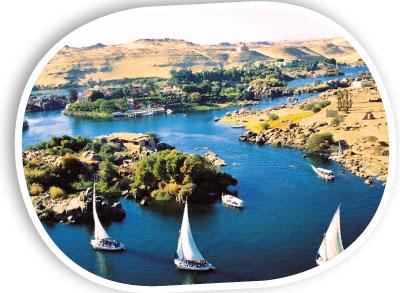 The length of the Nile River is approximately 6650 kilometres (4132 miles). It is believed to be the longest river in the world.
Located in Africa, the Nile River lies in the following countries: Kenya, Eritrea, Congo, Burundi, Uganda, Tanzania, Rwanda, Egypt, Sudan and Ethiopia.
Most of Ancient Egypt's historical sites are located along the banks of the Nile River including cities such as Luxor and Cairo.