A mother for all seasons
If there is something one cannot do without, it is our beloved Amma. She is the most exalted common factor among all living mortals and invertebrates. Humans watch with joy the affection shown by mothers of the 'latter towards their off spring. Thaththa loves her, would fight for her and listens to her. Daughters imitate her. Sons build castles in the air. Would my future partner be like my sweet Amma? Door to door salesmen thrive on her. Those seeking alms at the gate bless her. Reputations are discussed with the female neighbours. She can be sweeter then honey, more sour than a lemon, can shed a tear while laughing or while crying within a very short space of time.
She likes to boast her spouse and her children to friends and teachers. She likes her birthday to be remembered. She will say two small prayers when father offers to scrape coconuts, do the laundering and to put the baby to sleep. Also doing the dishes.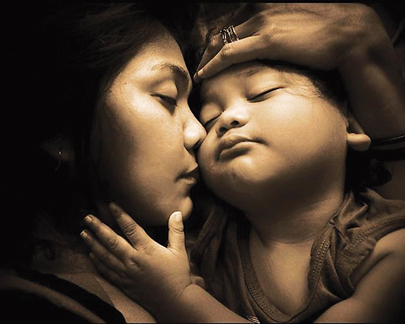 She knows best where to buy all the needs of the family for the lowest price. An expert in selecting tomatoes, bananas, potatoes and in watching the weighing machine. She is the banker's bank of a home.
Females
She likes her birthday to remembered. She likes to be stared at by green eyed females at weddings, receptions and other gatherings when wearing the exquisite family heirlooms. She never forgets to smuggle out a piece or two of wedding when the invitation is only for Amma and Thaththa. She loves to get into her rumpled soot stained home attire, it before the television end say. "Ah, home, East or West, home is best".
She completes; may be a Marathon walk while engaged in sweeping, cleaning, cooking, gardening, watering the plants and generally on her toes from down till late night. She takes the children to school, for tuition and all extracurricular activities. Never grumble. She likes to pet the cat and dog. To feed them. She has the ability to judge people. Likes a word of praise from the home front and visitors on her culinary excellence.
May be she has the same thoughts that daughters in law have about mothers-in-law.
Affection
She can be seen with a coconut shell ladle in her hand, chasing her naughty 'always hungry' darlings from the kitchen or pantry. Next, she will be there, calling father and the children to the family altar for evening prayers.
She is the one who takes all the family under her wings in times of sickness. Breaks vast, administers the medicine. All the while, keeping the home fires burning.
She is the chief advisor of the father. Advices him with affection and takes the family up the ladder in life amidst tears and laughter. She expects nothing for her divine services. May be a gift from father on Valentine's day.
She will be in ecstasy when the children fly away to build their own nests. Tears of memories when Dr. Carlo Fonseka's moving song 'Ratharang Duwey' is sung.
She will shed more tears of absolute thanksgiving when she becomes a very sugary and spicy grandmother.
She has been given a most prestigious place in history from time immemorial. Yes!, the highest in the annals of time.
Mothers like to be remembered. Her name to be inscribed in the hearts of her children. Colonel Paul Tibbets did exactly that. He named his plane 'Enoba Gay' - his mother's name, as a gesture of love.
He little realised that the 'object' that he carried in his place was to cause unimaginable death and desolation to tens of thousands living in the city of Hiroshima on the 6th of August 1945.
When Colonel Tibbets saw the destruction below he is supposed to have said "Oh, my mother, what have I done." He never ever flew a plane again. He had resigned from the service.
Yes! A mother is a female who uses a few of her sixty-four (64) charms in keeping a lucky husband and children in contentment and in happiness.
How true.