May movies at the American Center
May 12, 2015


Good Night and Good Luck (2006)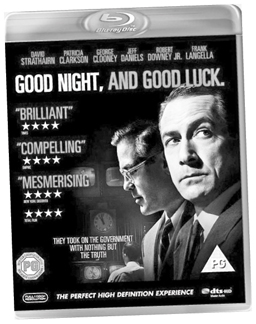 This film takes place during the early days of broadcast journalism in 1950s America. It chronicles the real-life conflict between television newsman Edward R. Murrow and Senator Joseph McCarthy and the House Un-American Activities Committee. With a desire to report the facts and enlighten the public, Murrow defies corporate and sponsorship pressures to examine the lies and scaremongering tactics perpetrated by McCarthy during his Communist 'witch-hunts'. A very public feud develops during which the tenacity of the CBS team prove historic and monumental.
---
May 19, 2015


The Network (2006)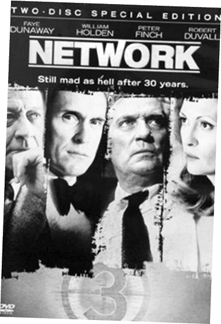 Network is a 1976 American satirical film about a fictional television network, UBS, and its struggle with poor ratings. Howard Beale, the longtime anchor of the Union Broadcasting System's UBS Evening News, learns from the news division president, Max Schumacher, that he has just two more weeks on the air because of declining ratings. The two old friends get roaring drunk and lament the state of their industry.
---
May 26, 2015


The People Speak (2010)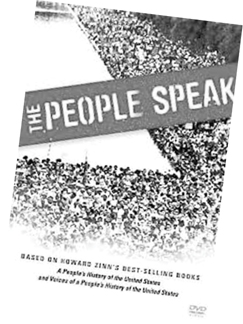 This is a beautiful and moving film inspired by Howard Zinn's book, A People's History of the United States. The film features the actual words (in letters, songs, poems, speeches, and manifestoes) of rebels, dissenters, and visionaries from our past and present including Frederick Douglass, Susan B. Anthony, Bob Dylan, Langston Hughes, Chief Joseph, Muhammad Ali, and unknown veterans, union workers, abolitionists, and many others never featured in high school textbooks, brought to life by a group of remarkable musicians and actors. The People Speak celebrates the extraordinary possibilities for creating social change.
---
All movies start at 6.00 p.m. and seating is limited and is first-come, first-served. Please contact the American Center at [email protected] or at (11) 249-8100 with any questions. Visit our website at http://srilanka.usembassy.gov/monthlyfilms.html
Reviews drawn from www.amazon.com and IMDb