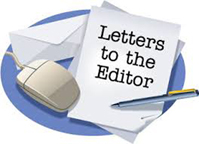 Your View...
Dear reader, the Sunday Observer welcomes your letters. Letters should be brief, legible and contain the name, address and contact number of the writer. Mail your letters to: 'Letters', The Sunday Observer, 35, D.R.Wijewardene Mawatha, Colombo 10. Email: [email protected]
Handwritten copies should be duly signed.
What reading can do...
It was in late '60s that the 'Ceylonians' Sports Club saw the light of day. It was founded by six friends. I am the only surviving member. Within a short period our team became one of the best in softball cricket in Panadura and a formidable soccer team in the Kalutara district. Membership swelled and an elderly soccer fan, who held a reputable position in the government sector joined us and automatically became our secretary and mentor.
His only child always accompanied him and always carried a book. He never missed watching a single soccer match that we played at the Panadura esplanade but did not waste his time but read before any match and even during the interval.
For some reason, the father became friendly with me and said "Lalith, I am telling only you, one day my son will be a great man.". That prediction became a reality when the 'kid' was in his 20s. The father saw of the milestones achieved by his son.
In the mid 80s he was involved in theatre and produced plays (translations) by international writers. Once when his industry colleagues went to his place, his father brought them to the Panadura Sports Club for 'appetizers' before dinner. On their return they became slightly boisterous and began singing. While they were passing the police station a 'smart' sub inspector who pretended to be of a higher rank, took all of them to lock them up. After some clarification they were released. Among them were the late H. A. Perera and Jayalath Manorathne who became prominent in their fields for their indisputable talent.
The little boy fulfilling his childhood dream and passion of directing a film, successfully screened his maiden film in 1992. His first attempt in his march towards his illustrious career, won nine OCIC (Sri Lanka) awards including Best Director, Best Actor and Best Actress.
Thereafter, there was no turning back for him and he directed seven more internationally recognized films. Two were premiered in Canada and South Korea, while one was premiered in 2011 in Jaffna, the first Sinhala film to be premiered in 30 years.
However, he had to fight a year-long battle to release one of his films which later became one of the most commercially successful films in Sri Lanka. He broke into the international market with the assistance of a few Japanese who were fascinated by one of his films screened at the Fukuoka Film Festival.
Prasanna Vithanage, a proud product of Panadura, founded his Academy in 2013. He is the son of the late Dharmasena Vithanage and Mrs. Indrani Vithanage. He is married to well-known actress Damayanthi, sister of Malini Fonseka.
Lalith Fernando
Panadura
---
Open letter to President Maithripala Sirisena:
Collective action against child abuse, rape and murder needed
The National Shoora Council (NSC), an umbrella body of 18 national Muslim Civil Society Organizations (CBO) condemns the brutal murder of Seya Sadevmini, who was strangled to death at Kotadeniyawa in Divulapitiya. The NSC urges collective action against abuse against children and appeals to President Maithripala Sirisena and Prime Minister, Ranil Wickremesinghe to reinforce law and ensure security for children and women and take immediate action against those behind the gruesome act.
"Incidents of child abuse and rape have been reported in the past and were associated with lack of law and order in the country. However, with the new government, the people of this country had great expectations of good governance being established, which could end such abuse by effective implementation of law and order. This needs collective action from political and civil society leaders, government authorities and the media and every citizen. It is important to enforce strict rules regarding such crimes that tampers with moral and human values of our nation," the NSC states.
"Child abuse, rape and incest are the tip of the iceberg of a major problem in the country. Unless the causes of these crimes are addressed, they cannot be stopped. Unhindered access to pornography, nudism and promiscuity displayed in the print and digital media inciting subliminal feelings of people are the driving force behind these crimes," it further stated.
The NSC urges that while action is taken to arrest and punish the perpetrators, the influence of pornography on the internet and the media that propels people to criminal acts of rape, child abuse, incest and murder should be curbed and urges all stakeholders to act responsibly to bring an end to child abuse, rape and incest.
T.K Azoor
Deputy President, NSC