EVENT
M.A. Bakeer Markar commemoration lecture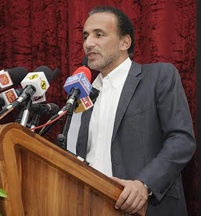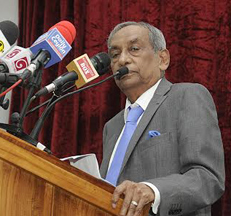 Well known Swiss academic, philosopher and writer, Professor Tariq Ramadan delivering this year's M.A. Bakeer Markar commemoration lecture on 'Pluralism and its Contemporary Challenges' to an avid and appreciative audience at the National Archives Auditorium recently. Also pictured here are Ramadan receiving a memento from Imthiaz Bakeer Markar, former minister and president Bakeer Markar Centre for National Unity, and Faiz Mustapha, PC, delivering the welcome address.
| | |
| --- | --- |
| | |
| | |
---
Bavarian fiesta on the beach
The Oktoberfest - the five-day Bavarian-extravaganza of German cuisine, music and dance is back, but with a beach party twist this year. The Paradise Beach of Mount Lavinia Hotel will come alive from October 7 to 11. The event will have a host of fun-filled activities that will give a Sri Lankan edge.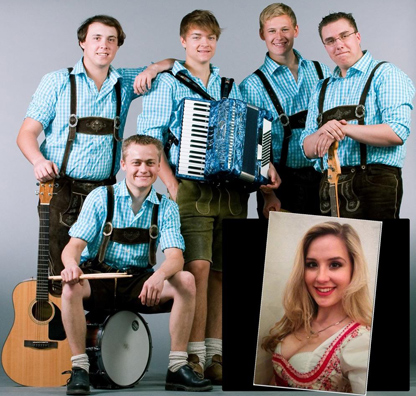 Oktoberfest, a fun fair and festival, which traces its roots to Munich, Germany celebrates the Bavarian culture, traditions and their love for merriment.
It is a much-anticipated event among locals as well as tourists in Germany. The Oktoberfest experience in Sri Lanka will be recreated by the Mount Lavinia Hotel (MLH).
The beach front of MLH will be decked with countless stalls, games and entertainment for the whole family and the menus will comprise a plethora of authentic Bavarian delights prepared by MLH's very own German Master Chef Micheal Goeggerle.
Music for the event will by provided by the Bavarian Power Band, a traditional German band, which will amp up the celebration with great tunes. The Bavarian Power Band is a young and energetic 6-piece band including a female singer.
They will play traditional Oktoberfest sing-a-long favourites as well as popular English dance hits, creating an exciting party atmosphere. Several popular local bands will also perform to add more variety to the entertainment.
"This year's Oktoberfest is definitely a must-not-miss and we are very excited to be a part of this celebration of all things Bavarian. There will be lots of fun-filled events for everyone with traditional games, carnival rides and our beautiful Bavarian hostesses," said Bazeer Cassim, Group General Manager
- MLH.