One billion opportunities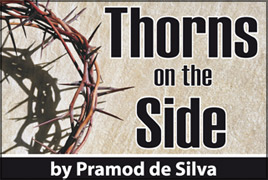 We all love to travel. That is human nature. We like to explore new places near and far, embrace new cultures and head into the unknown. Thanks to affordable air travel options and easy road linkages, more and more people are travelling outside their home countries and even within them. In fact, one billion people are on the move every year - that is one seventh of the world's population.
The statistics are really illuminating: International tourist arrivals grew by 4.3 % in 2014 to 1.133 billion; In 2014, international tourism generated US$ 1.5 trillion in export earnings, which amounts to 6 percent of the world's exports; the UN World Tourism Organisation forecasts a growth in international tourist arrivals of between 3% and 4% in 2015 with 21 million more tourists recorded from January-June 2015; Asia-Pacific is becoming the hottest market for tourism.
Celebrate
We celebrate our yearning for travel today with the World Tourism Day (WTD - September 27). The Theme for 2015 is "One Billion Tourists, One Billion Opportunities".
Every time we travel, for whatever reason, we are part of a global movement; a movement that has the power to drive inclusive development, create jobs and build the sustainable societies for the future; a movement that builds mutual understanding and can help us safeguard our shared natural and cultural heritage. Although WTD 2015 celebrations were to take place in Burkina Faso, Africa, the events are most likely to be cancelled due to the uncertain situation in that country. In any case, even a few years ago it would have been unthinkable to hold such an event in Burkina Faso. This shows how tourism works - people go in search of uncharted territory off the beaten track. Hence the popularity of several destinations which have hitherto been off the tourist maps.
Explorers
The concept of tourism per se may be only 200 or so years old, but we have always had a "tourism gene" in our psyches. Intrepid explorers of yore chose to undertake risky sea voyages and defy death in their search for new lands - this is how entire new continents such as America and Australia were found and founded. From tracing the source of the Nile to climbing Mount Everest and even exploring the Moon, Man will always look for new adventures, new discoveries. Today, we enjoy far more creature comforts than the early explorers ever did, but the core principle of exploration and discovery remains more or less the same. The sense of fulfillment and wonderment that one feels upon entering a new country or even a new place in one's own country is indescribable in words. That is the very spirit of tourism and travel.
There are a few factors that have propelled tourism to the top league in the 20th and 21st centuries. The main factor is air travel, which has simply revolutionized the tourism industry. Today, no destination, however remote or isolated, is less than 24 hours away by air from any point of origin, barring transit times. One can have breakfast in Colombo and be in London for dinner. Moreover, air travel has become cheaper with budget (low-cost) carriers coming in. People are also rediscovering the pleasures of boating and cruising, which allow travel and sightseeing at a far gentler pace.
Infrastructure
Another factor that has helped the growth of tourism is the proliferation of hotels and other accommodation facilities including hostels and home-stays. Good, affordable hotels/guest houses can be found in even the remotest parts of the world, so one is never far away from a place to lie down after a hard day's exploration. Look for good guest houses and home-stays because the funds will often flow directly to the local community, as exemplified in the 'one billion opportunities' slogan. Good transport systems (rail, buses, taxis etc) roads and telecom infrastructure have also helped to boost travel. In fact, many countries now share open land borders that you can simply walk across with little or no paperwork.
The newest entrant to the tourism arena has made the biggest impact in just 20 years - the World Wide Web. If you plan to visit a particular country, you can access a vast amount of written and video material on the Internet and do prior research on the best places to visit and stay.
Then you can book your air ticket and hotel(s) without even leaving your armchair, in addition to any train/bus bookings and sightseeing tickets. (You can read plenty of hotel/restaurant reviews on sites such as Trip Advisor). You do not even have to print them out - just store them in your smartphone. Once on the move, you can use GPS and offline maps to find your way and chart your progress. You can also share your photos, blogs and adventures with more or less the entire world, via facebook, Twitter and Instagram, which will perhaps inspire others too to follow in your footsteps. Technologies such as Viber and Skype can keep you connected over live video with your loved ones at home.
Reputation
Here in Sri Lanka, plans are afoot to attract 2.5 million tourists in the next few years. Post-war, Sri Lanka has gained a reputation as one of the best destinations in the world, winning accolades from leading newspapers and magazines. Thus, this target is clearly within reach. If Singapore can receive seven million tourists a year with hardly any of the natural and cultural attractions that Sri Lanka has to offer, there is no reason why Sri Lanka cannot get more than 2.5 million tourists annually.
However, we do need more air and sea connectivity to make this happen, apart from more hotel rooms. It is encouraging to note that several leading full service and low cost airlines have started new flights to and from Colombo, which will help address this problem to some extent. More cruise liners are also planning to call at Colombo, which will also have a dedicated cruise terminal soon. Sri Lanka must tap this influential segment of travel more keenly.
Domestic
It is also important to encourage and improve domestic tourism. Most countries have special facilities for their own travellers and it must be the case here too. They basically sustained the local leisure sector during the dark days of insurgency and war and deserve special attention. More Sri Lankans must be encouraged to rediscover their own country, which will also create more economic opportunities for fellow countrymen. The multiple events planned for WTD2015 today and tomorrow in Colombo will perhaps focus on this very important aspect. With current trends in travel, the local and global tourism industry can only go one way - up.