Kids News
Catastic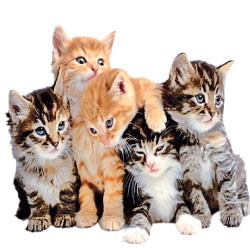 Love cats? Maybe you have one in your home. Here are some interesting facts about the feline pets millions of people love all around the world!
Cats are more popular than dogs in the United States.
1. Humans have only six muscles in each ear – cats have 32!
2. A cat names Stubbs has been the Mayor of a small town in Alaska for 15 years
3. Cats cannot taste sweet things
4. Cats sleep for almost 70 per cent of their lives. This means that a nine-year-old cat has been awake for only about 3 years of its lifetime!
5. According to researchers, keeping a cat as a pet reduces the risk of heart attacks and strokes
6. Cats have three eyelids
7. In Japan, black cats are considered good luck
8. Dogs can make 10 different sounds, cats can make over 100
9. A group of cats is called a clowder
Source: Kiwikidsnews
---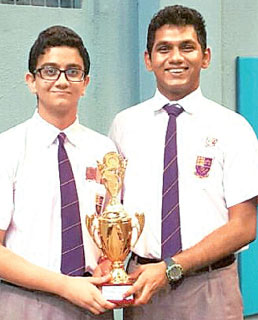 British school - first runner-up at Gateway inter-school debate
The senior debating team of British School in Colombo (BSC) consisting of Uzair, Sandun and Patrick, emerged first-runner up at the Gateway Inter-School Debating Championships. They were undefeated all the way to through to the finals of the competition.
The British School did extremely well in what proved to be an extremely close competition and lost the Championship trophy by a debate margin of only one point! They secured the first Runners-up trophy and were ranked second overall in the whole competition which is the highest the British School have been placed in any debating competition so far! As a result of the British School in Colombo's spectacular performance at the competition, they have been invited to the Ananda College Debating Championships (invitation-only) which will be held during the third weekend of February (after the MUN Conference and Young Speaker Quarter Finals).
---
New Harry Potter book to be published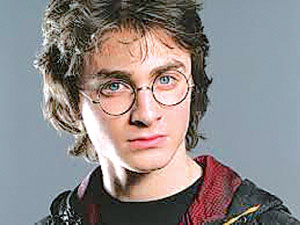 Harry Potter fans around the world are excited at the announcement of a new book about the boy wizard. It will be launched on July 31, 2016 on Harry Potter's birthday.
A special hardback edition of Harry Potter and the Cursed Child Parts I and II is not just a normal book. It is actually the script for a play opening in London's West End, the day before the book's release.
In the new book, Harry Potter is all grown up and is a stressed father of three.
Next year marks the 20th anniversary of the UK publication of the first Harry Potter book, Harry Potter and the Philosopher's Stone. Four special editions will be published, one for each of the Hogwarts houses.
Source: BBC Kids news