When I grow up
Hope, wish, fantasy....
Call it what you may, but everyone dreams of being someone or doing something different when they grow up. Some dream of being astronauts, rocket scientists, space explorer... Some dream of being clowns, comedians and running away to a circus. Still others want to be lawyers, doctors, cricketers or superstars.
The sky, as they say, is the limit to your dreams... But what's the fun if you keep it all to yourself? So why not put pen to paper, or finger to keyboard, and share with us what you dream of being when you grow up? You can mail your dreams, along with your photograph to [email protected] or send it by snail mail to 'Junior Observer', No. 35, D.R. Wijewardene Mawatha, Colombo 10.
---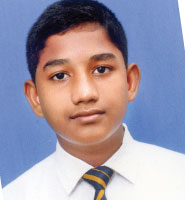 I yearn to be a doctor
I am Dinal Kulathilleke studying in Grade 10 at Rahula College, Matara. My ambition is to become a doctor and treat my patients well. I will give the best medicine and I will never be careless in my profession as I will be dealing with human lives. I will never commit a medical negligence as it cannot be replaced by anything.
I will study hard and pass my exams. First of all I will do my best to enter the Medical Faculty of a University in Sri Lanka. I hope that my dream will become a reality some day.



---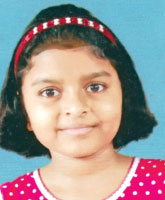 I like science and to invent things
I am Dinara Nimshi Paranahewa, a student of Musaeus College, Colombo. I am studying in Grade seven. My ambition is to be a Scientist. I like science and to invent things. This is the age of science and it has changed our entire world today. It is not the same world that our ancestors lived in. If they were with us today today, they will not recognise our world. I hope to be a famous Scientist, such as Albert Einstein, Max Planck, William Shockley and Alexander Graham Bell. Today we have electricity, mobile telephones, televisions, medicine, computers, internet, submarines, power trains, cars, aircraft and many other scientific marvels. I will identify better energy solutions for the future, better electronic devices, ways to cure incurable diseases and many things that will be useful to everyone.



---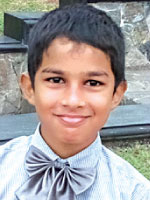 I want to be an archaeologist one day
My name is J.P. Vihandu Bismath. I study in Grade five at Vidura College in Colombo. I enjoy reading History books and this inspired me to be an archaeologist. My father, Viraj Lalindra and mother, Swarna Ariyawansha help me a lot to achieve my dream.
My favourite archaeologist is Dr. Senarath Paranavithan. I will emulate him. When I become an archaeologist, I will explore new places. I will write many books on my new discoveries and explorations on historical places. I will study hard and achieve my dream.