For a great hair day
Dove provides solution to Sri Lankan women's biggest hair issue: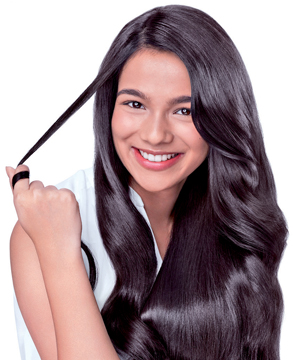 As a renowned and trusted hair care brand around the world, Dove is consistently looking to identify the hair issues of women and provide effective solutions to these problems. In doing the same in Sri Lanka, Dove and Unilever Sri Lanka recently completed a research study to find out the most prevalent hair concerns for women in this country.
Dove spoke to more than 1,000 Sri Lankan women between the ages of 18 to 45 from leading academic institutions and workplaces to understand their daily stresses when it comes to maintaining healthy hair, and the resultshighlighted one key problem among a majority.
"It was troubling to see that 8 out of 10 Sri Lankan women specified hair fall as one of their biggest hair issues, which is actually a real concern not just in this country, but around the world," said Sharmila Bandara, Marketing Director - Personal Care, Unilever Sri Lanka. "Whether it is 50, 100, 150 or more strands a day, women around the country told us that they consistently notice fallen hair on their hair brush, hair clips or even when merely brushing their fingers through their hair."
Reasons for hair fall can be the result of varying factors such as stress, an unhealthy or imbalanced diet, constant exposure to the sun or sudden changes in lifestyle.While it is important to be aware of these causes in preventing increasing hair fall, it is equally vital that women are aware of hair fall due to breakage, as it can be a sign of hair damage.
"This is the reason Dove is introducing our newest hair solution, Dove Hair Fall Rescue, to Sri Lanka. Using the advanced technology of Nutrilock-Actives, Dove Hair Fall Rescue nourishes damaged hair from the roots up to reduce hair fall and strengthens hair from root to tip, so that Sri Lankan women can now stop counting falling hair strands and enjoy strong, fuller looking hair," added Ms. Bandara.
All women now stand a chance of receiving an absolutely free Dove Hair Fall Rescue solution delivered directly to their doorstep by simply dialling 0766 555 666 and leaving a missed call, with those eligible to receive a solution being notified via SMS.