Writing their stories of Love
One of Colombo's most romantic settings Waters Edge celebrated Valentine's Day with truly memorable events over a weekend filled with prizes and surprises for the whole family. The hotel pulled out all stops to treat special couples with relaxation, romance and delicious goodies. Kiss FM was the official radio partner for the promotion.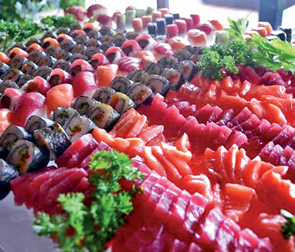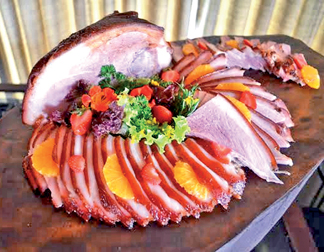 Starting off with a range of Valentine's themed baked goodies at Sri Lanka's only drive-through bakery, Waters Edge had on offer take-home cakes, cookies and cupcake bouquets to surprise loved ones.
The highlight of the weekend however was the exquisite Valentine's Day brunch put together by the maestro chefs at the hotel. Brunch was a culinary dream for couples who love their food, with everything from baked crabs, sea food on ice, roast chicken, a traditional Sri Lankan corner, Italian Pasta stations and a chocolate and strawberry dessert buffet spread out.
Attending the brunch with his beloved wife, SujeevVictoriya said "This is one of the best brunches ever. The food is absolutely amazing"
The evening's romantic dinner offerings also received glowing compliments.
Adrian Ferdinanz and wife Roshi, who were also celebrating their wedding anniversary said, "It was truly a romantic dining under the stars. The dinner buffet was extravagant to say the least and the food was excellent."
Waters Edge was the ultimate place to be during Valentine's Day and has many plans for upcoming special days to enjoy with friends and family.