BOOK Launch
Medical Negligence Claims in Sri Lanka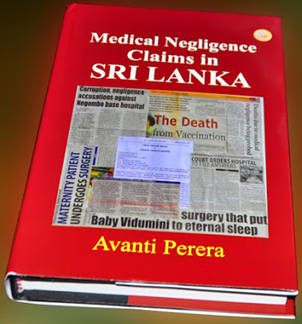 'Medical Negligence Claims in Sri Lanka', a debut writing endeavour by Senior State Counsel, Dr. Avanti Perera, was launched at the Sri Lanka Foundation Institute, last week. The launch was graced by eminent legal and medical luminaries including Justice Priyasath Dep PC, Judge of the Supreme Court and Attorney General Jayantha Jayasuriya.
Written from a socio-legal perspective, the book is an attempt to explore medical negligence in Sri Lankan hospitals, how it is being handled by victims and their families and explain the legal procedure involved in making medical negligence claims.
Explaining that she wanted to research on how Law of Medical Negligence operates in practice in society, Dr. Perera said, "My research question was, although medical negligence is concerned with health care medical standards, to what extent are medical negligence claims of the same concern?"
Dr Perera said she had interviewed 40 claimants of medical negligence and over 60 patients chosen at random in OPDs at eight private and public sector hospital in Sri Lanka.
Mentioning that the book will make a person understand what a medical negligence case is all about, she said she noted some key points when gathering data for her book. "People often make medical negligence claims not so much for money, but to prevent such things from recurring. They expect an apology, admission or an explanation as to what went wrong," she said.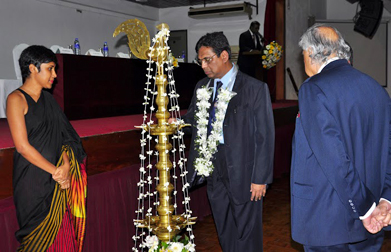 The book also gives a number of suggestions to improve the medical field and to prevent medical negligence. Dr Perera opined that better systems within hospital administration, introducing pretrial claims could improve quality of medical care, as could use of medical negligence cases for quality improvement of the medical field.
The book was reviewed by Dr. Mario Gomez and Professor Colvin Gunaratne representing legal and medical fields respectively. Gomez said the book was remarkable for the content, findings and conclusions.
Dr. Avanti Perera holds a D.Phil degree in Law from the University of Oxford, a Masters degree in International Law from the University of Cambridge and a B.A. degree in English from the University of Colombo. She was involved in several health law projects as well.