Handa Nihanda, Jayalath Manorathna's new drama:
Lives and times of music and musicians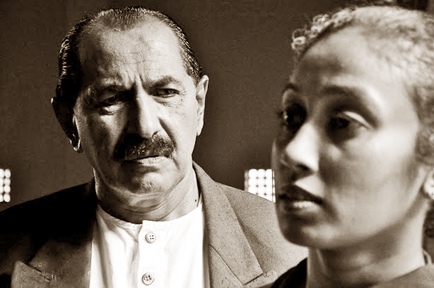 Jayalath Manorathna's new drama Handa Nihanda (vocal and silent) to be staged on March 3 and 4 at the Lionel Wendt, is on its last rehearsing week.
Having the life of a musician as the subject, the drama unfolds in three parts; initially covering the period from 1900 - 1930, then around 1960s and lastly, the modern era. The story speaks of the lives of musicians, their creations and their problems, social, economic, political and personal, while addressing the broader subject of the evolution of Sri Lankan music, from the gramophone era, to the era of Amaradeva, Sunil Santha and Ananda Samarakoon and their music experiments, to the western influenced music practised today.
The artistes being public figures, the drama discusses the dual lives they are forced to lead; one in the public eye and the other with their innermost circle. A not-so-subtle theme of the drama is and the tug of war between the artistes and recording companies. This was brought out when showing the humane side of the musicians who are dedicating their time and energy to please others.
The drama also addresses the necessity to establish a system to look after the senior artistes who are not financially well off, having true stories as inspirations, where artistes have succumbed to misfortune in their old age due to failure to manage their finances at earlier stages of life.