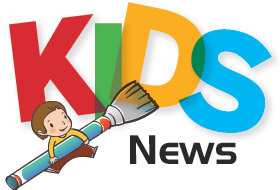 More uniforms for students in remote schools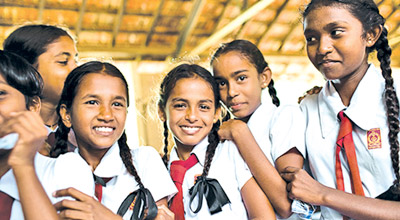 The Ministry of Education will provide an additional set of uniforms for students studying in remote schools by the middle of the year. It will be implemented in 4,471 schools. At present, nearly 1,400,000 uniforms have been stored at the Ministry of Education awaiting distribution.
Steps have been taken to distribute the packets of uniform material instead of gift vouchers among students in remote schools. This will help avoid waste when the stocks are stored for a long time. It has been decided to give the uniform materials to students before the end of the second term.
---
Children's writer passes away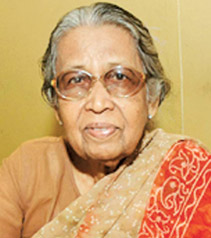 Veteran journalist Sumana Saparamadu passed away recently. Saparamadu received her early education at Visakha Vidyalaya, Colombo. After graduating from the University of Colombo, she pursued her post-graduate studies in Sociology at the University of Sydney, Australia. On her return, she worked as a lecturer in the Sociology Department of the Peradeniya University for about one and a half years. Sumana also had a brief stint at the Sinhala Dictionary project under Prof. Ratnasinghe.
She gave up University lectureship and took to journalism. She was appointed a feature writer in Janata, ANCL's evening daily in 1955. Around 1977 she returned to Lake House to assume duties as Editor of Tharuni, which she held for over 24 years. She also worked for Mihira newspaper.
Her Silumina column under the pen name, Saradu became popular among the readership. Her contemporaries were media stalwarts such as Meemana Prematilleke, Raja Thilakaratne, Sybil Wettasinghe, Vijitha Fernando, Ranji Handy, Lalitha K. Vithanachchi and Newton Pinto. After leaving Lake House, she contributed regularly to the Observer, Silumina and the Junior Observer. "Work yourselves hard to achieve success," was her advice to children. Her cremation took place at the Kohuwala cemetery recently.
---
Cuddly toy lost in space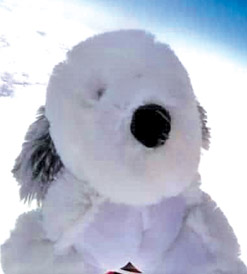 A group of schoolchildren is looking for a toy dog which went missing after it was launched into space recently. As part of a science project, the pupils from a school in Lancashire used a giant helium balloon to see if they could send Sam the Dog, a cuddly toy, to space.
They strapped Sam on to his spacecraft, along with a GPS tracker and a GoPro camera to capture the action. The 'launch' was successful. Sam rose to a height of about 25km.
However, the problems began during his descent. The balloon popped out and Sam's spacecraft plummeted to Earth, landing over 50 km away from the launchpad. The GPS and camera remained, but Sam was nowhere to be seen. The school has launched a campaign to find the 'dog'. Twitter users are being urged to take part in the #FindSam hashtag as the search continues.