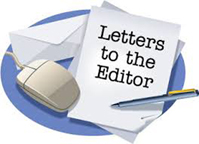 Your View...
Dear reader, the Sunday Observer welcomes your letters. Letters should be brief, legible and contain the name, address and contact number of the writer. Mail your letters to: 'Letters', The Sunday Observer, 35, D.R.Wijewardene Mawatha, Colombo 10. Email: [email protected]
Handwritten copies should be duly signed.
President Obama's Vesak greeting
In a Vesak message, President Obama extends warm wishes to the Buddhists in the world in celebrating Vesak, a day honoring the birth, enlightenment, and passing away of the Buddha. During this season we reflect on the Buddha's universal teaching of peace, service and recognition of humanity.
We should commit ourselves to build a brighter future for all communities, cultures and religions. Finally President Obama says that we must come together with the hope of wisdom, courage and compassion.
Issuing this message is an example to all world leaders. Some world leaders spread violence and encourage hatred among communities. They support terrorism thereby bringing pain, sorrow and all sorts of tragedies to innocent people.
President Obama is doing an excellent service to achieve world peace.
He respects other religions, cultures, other teachings, communities and nationalities.
There are disputes, misunderstandings and fighting all over the world because we do not respect other religions. Religion has become a cause for people to kill and hurt others.
By issuing this Vesak day message, President Obama has taught us a lesson.
He has stressed the importance of peace, compassion, kindness, courage, understanding, nonviolence, cooperation, communication, charity and wisdom.
D. Weeratunga
Peradeniya
---
Environmental impact of Metro Colombo Solid Waste Management Project
I was associated with EML Consultants (Pvt) Ltd which conducted an EIA for the Metro Colombo Solid Waste Management Project in 2014-2015 on the biological and ecological aspects of the project. I conducted intensive field research, observations and literature review and contributed relevant recommendations to the project reports.
In the Sunday Observer, of May 15, 2016, I read the news item 'EIA on Aruwakkalu revised, R. 12 b project to transport garbage' and I am glad that the originally proposed landfill site at Aruwakkalu, within the Buffer Zone of the Wilpattu National Park, will not be used for garbage disposal. Instead, the Holcim excavation site, that we initially proposed as an alternative site will be used for the purpose.
This move will certainly save the Aruwakkalu site from many facets of biodiversity conservation.
This site represents the most important Miocene fossil site in Sri Lanka, dating back to 5-25 million years. A critically endangered legume plant which is also a rare crop is found at this site. Further, the site is in close proximity to the largest and most pristine mangrove vegetation in Sri Lanka, at the Kala Oya Estuary.
Details of the biological and ecological importance of the Aruwakkalu site are contained in the EIA of the proposed Metro Colombo Solid Waste Management Project, my comments to the Central Environment Authority (CEA), and the letter forwarded by the Chairperson/National Science Foundation (NSF) to the Ministry of Environment.
The essence of these documents was: 'The proposed landfill site at Aruwakkalu in the Puttalam District is located in an extremely environmentally sensitive area and this site should not be used for a development project of this nature due to many reasons, as indicated.'
In proposing an alternative site, the Holcim limestone quarry site was recommended in these documents and I am glad now to find that our proposition has been finally accepted. This clearly indicates that our government is dedicated for sustainable development ensuring conservation of environment which is strongly impressed on its policies.
Dr. Magdon Jayasuriya
Senior Consultant, EML Consultants (Pvt) Ltd.
---
Hindi cinema and Bharatha Gee Vindana
I thought it was my responsibility to convey my knowledge and experience on Hindi cinema to Hindi film fans and music lovers of the past and present generation.
Hindi films were imported by K.K. Jagatiani of K.K. Films, who owned the Crown Cinema and K. Gunarathnam who owned Capital Cinema in Maradana.
Film stars of the calibre of Dilip Kumar and Meena Kumari visited Sri Lanka. Nutan, Jabeen and the Editor of Filmfare B.K. Karanjia attended the Sarasavi Film Festival held at the Race Course Grounds, Colombo somewhere in 1967. Music Directors Shanker, Jaikishen, Ravi and Sharma visited Sri Lanka. Ravi Sharma's visit was sponsored by Upali Rajapaksa.
Jagatiani did his best to get Shammi Kapoor and Saira Banu for the premiere of Subodh Mucherji's, Junglee which was to be screened at the Crown cinema in Maradana and Savoy cinema in Wellawatta but was unsuccesfu as both were busy. Shammi Kapoor was busy with Kashmir Ki Kali and Saira Banu with Ayee Milan Ki Bela. Both films were shot in Kashmir in unfavourable weather conditions. Raj Kapoor, was popular in Russia. Aware hu, sung by Mukesh from his film Awara was a hit in Russia.
Dev Anand was popular with American audiences, as he had a resemblance to the Hollywood star Gregory Peck.
Hum Dono was the Indian entry for the Berlin Film Festival, where Dev Anand played a dual role as Major Varma and Captain Anand.
Dev Anand lived at No. 2, Iris Park, Juhu Beach, Bombay. He arrived with Kalpana Kartic to attend the premiere of his film Kala Bazzar at the Rex cinema Borella somewhere in 1958. Large crowds gathered at the Ratmalana Airport to see them. Kala Bazar was specially flown from Bombay by Jagtiani to honour Dev Anand and the film was screened at the Rex Cinema which was later converted to the Ritz Cinema and was opened by Sir Cyril De Zoysa, founder of the Kalutara Bodhi.
After his visit, Sri Lankan fans were more interested in Hindi Films. This was followed by Nassir Hussain's Tumsa Nahin Dekha, Dil Deke Dekho, Jab Pyar Kisise Hota Hai, Teesri Manzi andPhir Wohi Dil Laya Hoon which I saw during my school days and later on employment at Associated Motorways Ltd.
Naturally we were interested in North Indian cinema for its, youth, romance, glamour and entertainment. Reading the Filmfare magazine, Cine Advance and other papers gave us vital information on the Hindi cinema.
Gunatunga K. Liyanage did the Hindi Ranga Tharanga program every Saturday at 7.30 a.m. This progran was eagerly awaited.
Ranjith Edirisinghe cannot be forgotten for his initiative and success of the Bharatha Gee Vindana program and Taste of Paradise at the BMICH Colombo.
The solo performances of Alka Yagnic and Shreya Ghoshal staged recently in Colombo also gripped Sri Lankan fans.
On my request, Alka Yagnic, sang Tumi Meri Mandir, Tumi Meri Puja from the film Khandan and sung by Lata Mangeshkar. She was given a resounding applause by the mammoth crowd.
The Bharatha Lanka Kala Padanama musical shows were organised by Sam Samarasinghe. Hindi film musical programs were also organised by Priyantha Gamage.
I believe that recognition should be given to any artiste during his or her lifetime.
Kavinda Silva
Panadura