World No Tobacco Day:
Get ready for plain packaging
World No Tobacco Day (WNTD) is observed around the world every year on May 31. It is intended to encourage at least a 24-hour period of abstinence from all forms of tobacco consumption around the globe. Every year, on 31 May, the World Health Organisation (WHO) and partners mark World No Tobacco Day, highlighting the health risks associated with tobacco use and advocating for effective policies to reduce tobacco consumption.
According to the WHO, tobacco kills around six million people each year. More than five million of those deaths are the result of direct tobacco use; and around 600,000 are due to non-smokers being exposed to second-hand smoke.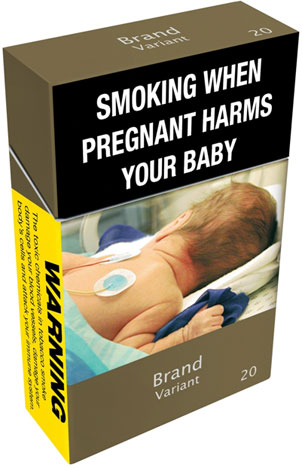 According to the U.S. Centers for Disease Control and Prevention (CDC), tobacco smoking is the top risk factor for lung cancer, with 90 percent of cases attributed to tobacco use. More than 70% of all lung cancer patients throughout the world are smokers or ex-smokers and, in Central Europe, this figure is higher than 80%.
Smoking is therefore regarded as the central risk factor for this disease.
This year, the theme of the World No Tobacco Day is "Get ready for plain packaging ". Plain packaging is a measure that restricts or prohibits the use of logos, colors, brand images or promotional information on tobacco packaging other than brand names and product names displayed in a standard color and font style.
According to WHO, it is an important demand reduction measure that reduces the attractiveness of tobacco products, restricts use of tobacco packaging as a form of tobacco advertising and promotion, limits misleading packaging and labelling, and increases the effectiveness of health warnings.
Australia was the first country to introduce plain packaging back in 2012, which bans the use of all trademarks on tobacco packaging and requires that all tobacco products be sold in virtually identical, government-designed packaging. A number of countries, including Ireland, United Kingdom and France, have passed the laws to implement plain packaging or in advanced stages of considering adoption. Sri Lanka has also adopted the use of plain packaging with graphical pictorial warnings.
The WHO Global Tobacco Treaty recommends that Parties consider adoption of plain packaging. Through the World No Tobacco Day 2016, WHO aims to highlight the role of plain packaging as part of a comprehensive, multispectral approach to tobacco control and facilitate policy development by Member States.
Moreover, WHO encourages Member States to work towards plain packaging in a step-wise approach by strengthening packaging and labelling measures and restrictions on advertising, promotion and sponsorship.
Almost all countries in the Asian-Pacific region (barring Indonesia) have ratified the Global Tobacco Treaty (formally called the WHO Framework Convention on Tobacco Control). Countries in the region have vowed to enforce the treaty and domestic tobacco control and health laws effectively, and not just for saving lives from lung cancer but also from a range of life-threatening diseases attributed to tobacco use.
Tobacco use is addictive, alters the neurochemistry of the brain, causes long-term adverse health consequences and leads to illness and death. Although cigarette advertisements are banned in India, youth are lured by the 'macho' characters in the movies. As tobacco products are very ubiquitous, many youngsters want to try it over and over, and it eventually becomes a habit.
The WHO is also fighting against another menace: illicit tobacco. The US State Department, Interpol, the United Nations and others view illegal tobacco as a worldwide epidemic that funds criminal and terrorist organisations. In March, 700 Canadian police officers conducted the largest tobacco smuggling bust in North American history.
Their targets were funnelling profits to purchase cocaine and laundering money as far away as Europe. Recently authorities seized tobacco and guns destined for terrorist groups in Libya. Each year, more than 400 billion cigarettes are illegally sold globally, making it the most widely smuggled legal product in the world.
- WHO