Oil firms submit several proposals
Offshore surveys in Mannar, Cauvery basins:
International companies specialising in hydrocarbon exploration have submitted several proposals to do surveys in the offshore Mannar and Cauvery basins to acquire data about the potential for oil and gas deposits, Petroleum Resources Development Secretariat (PRDS), Director General Saliya Wickramasuriya said.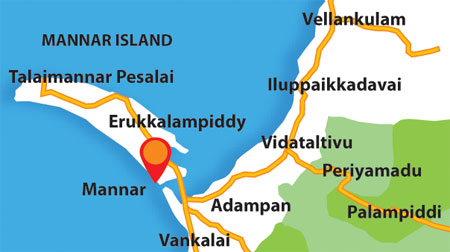 The proposals are in addition to an agreement signed by the PRDS with French oil major, Total SA, for exploration in two blocks off the east coast.
Wickramasuriya said acquisition of data about reservoir prospects in offshore blocks is important for the government to attract the interest of multinational petroleum companies for further exploration.
"Without new data, a third bid round would raise little interest," Wickramasuriya told the Business Observer. "In addition to the seismic data Total SA will acquire off the east coast, we have received several proposals from well-known specialist companies to conduct various types of data acquisition in the Mannar and Cauvery basins."
Wickramasuriya said the government will not need to pay for any of these services, but will license the provider to acquire the data, give the PRDS a copy, and then sell sets to multiple interested oil companies.
This business model is called 'multi-client' and is very common worldwide, he added.
Total SA hopes to start a deep water seismic survey in the third or fourth quarter of this year, Wickramasuriya said. The French firm, which entered into an agreement for exploration in the east coast blocks JS5 and JS6, is in talks with the top two seismic service providers who responded to their request for proposals for the surveys.
In the last bid round, the bid from Cairn India lapsed as they have given up work in the Mannar Basin after a change of ownership. But Bona Vista from Singapore, which made the other two bids, has said it is committed to maintain its original work programs.