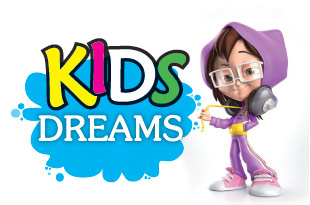 Hope, wish, fantasy….
Call it what you may, everyone dreams of being someone or doing something different when they grow up. Some dream of being astronauts, rocket scientists, space explorers… Some dream of being clowns, comedians and running away to a circus. Still others wish to be lawyers, doctors, cricketers or superstars.
The sky, as they say, is the limit to your dreams… But what's the fun if you keep it all to yourself? So why not put pen to paper, or finger to keyboard, and share with us what you dream of being when you grow up? You can mail your dreams, along with your photograph to [email protected] or send it by snail mail to 'Junior Observer', No. 35, D.R. Wijewardene Mawatha, Colombo 10.
I decided to study hard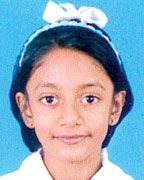 My ambition is to become a doctor. My name is Shenoshi Mendis. I study in Grade Three at St. Anne's Convent, Wattala. I want to help the sick by reducing their pain and sufferings. I realised that the only way I can help them is by becoming a doctor. So, I decided to study hard and achieve my ambition. I wish my dream comes true.
---
My goal, to be an automobile engineer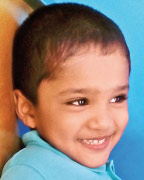 My name is Abdul Raqeeb Rilwan. I am five years old. I study in the Pre-Grade at Lyceum International School, Kandana. I want to become an automobile engineer because I love all my cars. I like to break it apart and then put them back together. I like to see how the engine works and the sound it makes. I will study hard to achieve my dream.
---
I have a small laboratory at home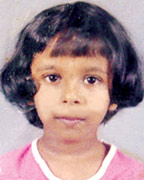 My name is H. G. Chathumi Sandanima. I study in Grade Eight at Sussex College, Matara. I have an ambition and it is to become a scientist. I like to explore the new wonders, make discoveries and invent. I have a small laboratory at home. I collect rare plants of medicinal value. I do experiments on each of the plants. Sri Lanka spends a large amount of money to buy medicines. So, I will experiment and new ways. I hope I will become a successful scientist. I will do a great service not only to my country but to the whole world.
---
I will perform my duties properly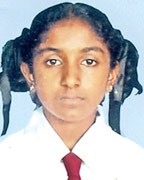 I am Dipna Laksirini. I study in Grade Seven at Bandarawela Central, College. My dream is to become a doctor one day. A doctor helps save lives. I will perform my duties properly. I will help the poor by providing free medicine. I hope I could achieve my goal one day.