Dengue plummets, health experts warn of rat fever surge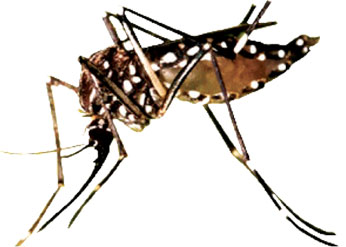 Denying rumours of a spike in dengue and rat fever as well as other flood-related illnesses, Director, Kalubowila Hospital, Dr Asela Gunewardene told the Sunday Observer that patients being treated for such diseases were not victims of the recent floods and that there was no increase in the number of patients of dengue in hospitals.
"Most patients affected with these diseases go to the IDH or Mulleriya or a government hospital in the flood-hit area. There is no increase in the number of dengue or Leptispirosis ( Rat Fever) patients in our hospitals," he said.
Regarding a possibility of a surge in rat fever following the floods and heavy rains, Health Ministry sources said that there were reports of the disease in non-endemic areas in recent years but denied a surge in flood-hit areas..
A circular sent by Epidemiology Chief Dr Paba Palihawardana in 2011 to Regional Directors of Health Services on control and prevention was being adhered with district level activity coordinating committees which included stake holders of public health and curative sectors. Adequate stocks of Doxycicilin to be distributed to farming communities was ensured.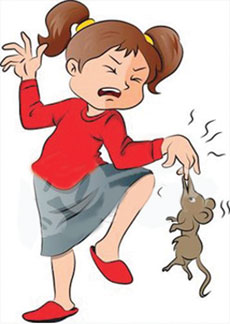 Deputy Director General Public Health, Ministry of Health, Dr Sarath Amunugama responding to a question on precautions for volunteers offering to clean drains, schools and houses that went under water, said, " The problem is that many of these volunteers go to flood-hit areas on their own, unaware of health risks such as rat fever from contaminated water." As for volunteer workers being treated for rat fever at private hospitals he said, " No reports were received upto now. Government hospitals at every two miles radius have trained clinicians and doctors. Immediate assistance will be administered. Doxycycilin tablets will also be given as a precautionary measure."
Around 1,840 cases of Leptospirosis ( Rat Fever) have been reported following the recent floods and heavy monsoon rains currently lashing the country. Dengue cases in the past five months have plunged dramatically, showing a decrease from 6,674 in January to 1,222 suspected cases islandwide, senior health officials told the Sunday Observer. Over 17,801 suspected cases of dengue were reported to the Government Epidemiology Unit ( GEU,) for the first five months of this year.
Approximately 51.01% of cases were reported from the Western Province.