Youth in hospitality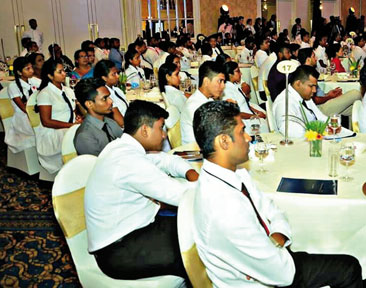 The third annual [email protected] Live: Youth in Hospitality Month was held with the participation of nearly 500 students from 40 national schools and several local hospitality education providers.
"Youth are the next generation of leaders, innovators, employees and world travelers. Comprising approximately one quarter of the world's population, they are the key to the future; yet many are not aware of the support, education and employment opportunities available, that will help them to thrive and achieve their full potential," a press release stated.
Several presentations were made by department heads at the Hilton Colombo followed by an interactive question and answer session chaired by General Manager Manesh Fernando.
"This initiative to showcase job opportunities in the hospitality industry to young people and other job seekers is appreciated. This would motivate and encourage youth in securing rewarding careers in the hospitality industry in the future," Director of Education W K N Wijetunga, (School Activity)said.
The 'Youth Forum' organised in the past two years, was a success with positive feedback from students and teachers who participated.