National Nutrition Month:
Shape your meal to shape your body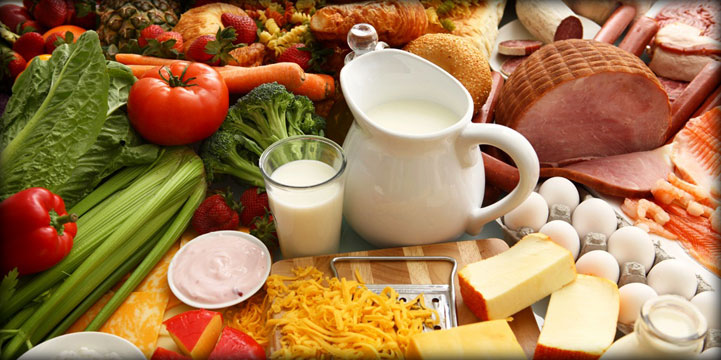 The National Nutrition Month will get off the ground tomorrow (June 6,) when it will be officially inaugurated by President Maithripala Sirisena at the Sri Lanka Foundation Institute, preceded by a Nutrition Walk starting at the Nelum Pokuna, Vihara Mahadevi Park.
Nutrition is not a new subject to most of us. Yet, how many of us really know how important it is, and how it impacts our health for better or for worse. It is the level of nutrition that keeps us energized. Everything we do to keep us alive, down to the basic acts of breathing, smiling, talking, moving, including exercise, depends on our energy balance.
Energy and Nutrients are the two things we need for optimal growth, development and protection from disease. To provide these two essential components, we require healthy diets, which if taken in the right proportions will help us maintain a balanced weight which can prevent under-nutrition, over nutrition, obesity, malnutrition and a host of early preventable non communicable diseases, such as diabetes.
The theme of this year's National Nutrition Month will thus focus on 'Shaping your meal to shape your body.' Under this theme , the Health Ministry has planned various programs and activities aimed at raising awareness on how to maintain their health with healthy food plates.
What is a healthy food plate? How many nutrients do we need for optimal growth and development?
Experts from the Health Ministry fielded these questions at a media discussion held on Tuesday, at the Health Education Bureau.
The seminar was preceded by a special address by Director General Health Services (DGHS) Dr P.G. Mahipala, with a welcome address by Director Health Education & Publicity Dr Amal Harsha de Silva. The speakers for the technical sessions were:
Director, Nutrition Coordination Unit, Public Health Complex, Narahenpita, Dr Rasanjali Hettiarachchi, Nutrition Specialist Consultant Community Physician, MRI, Dr Renuka Jayatissa, and Consultant Community Physician, Nutrition Division, Ministry of Health , Dr Bhanuja Wijethilaka.
Excerpts...
Dr Rasanjali Hettiarachchi, Director Nutrition Coordination Unit, Ministry of Health
Dr Hettiarachchi, lamented that the fast moving society we live in today, had increasingly placed nutrition on low priority. "People today are more attracted to fast foods due to busy lifestyles. This, combined with unhealthy lifestyles has increased at an alarming rate and put them at risk of several adverse health impacts, including early diabetes," she said.
She noted, over the past two decades, the prevalence of overweight and obesity were rising steadily, which in turn had resulted in the increased risk of non communicable diseases such as heart disease, diabetes and hypertension, as well as communicable diseases due to low immunity.
She said, in Sri Lanka, protein -calorie-malnutrition is high among children under five, schoolchildren and adolescents. "Their main nutrition problems are : Low weight for height (wasting,) and low weight for age (underweight). However, in urban areas , overweight and obesity rates are on the rise among schoolchildren. "This shows Sri Lanka is suffering from the double burden of nutritional problems", she warned.
So what has caused these problems?
"Unhealthy food habits. Skipping breakfast, eating fast food and short eats instead of a proper nutritious meal, eating too late, drinking sweetened drinks and a low intake of vegetables, fruits and green leaves which we have in abundance in our country, have paved the path to these problems. Too much studies and too little exercise and outdoor games, have led to a lower physical activity level and a higher level of mental stress which have aggravated this condition," she pointed out.
Nutrition Specialist , Consultant Community Physician, MRI, Dr Renuka Jayatissa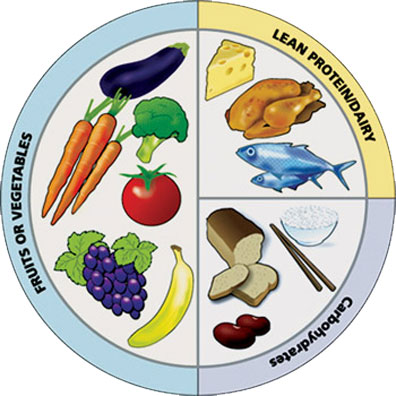 Dr Jayatissa drew attention to low nutrition levels among young adults and older persons. A national nutrition and micronutrient survey conducted by the MRI in 2012 revealed that 16.2% of men aged 18-59 were thin , while overweight and obesity were 22% and 4.2% respectively. The same survey showed 14.9% of women aged 18-59 were thin, while overweight and obesity were 24.6% and 6.9% respectively . Furthermore, among children under five, anaemia was16.1% while anaemia among non pregnant women was higher than pregnant women (22% vs 16.7%) according to a survey done in 2009.
"The double burden of malnutrition is the coexistence of both under nutrition and over nutrition in the same population. Sri Lanka also faces the double burden of malnutrition with varying intensities within the country", she noted.
What has led to this serous problem in a country which lacks nothing in natural food?
"Inadequate food intake and infections are the immediate causes, while food insecurity, sub optimal feeding and care practices , lack of safe drinking water and sanitation facilities are the underlying causes of under nutrition. People now consume food high in energy, fat , sugar and salt causing overweight, obesity and non communicable diseases (NCDs)",besides making them vulnerable to communicable diseaseT, she said.
She also informed thatFood researchers have now come up with a healthy diet that included a variety of food from six food groups in recommended proportions. The six groups are:
* Grains (cereals) and
tubers (yams).
*Vegetables (Leafy vegetables
and root and fruit vegetables
* Fruits
* Fish, .pulses, meat and eggs
Milk, milk products
Nuts and oil seeds
Consultant Community Physician, Nutrition Division, Ministry of Health, Dr Bhanuja Wijethilaka
Dr Wijethileka focused attention on the food plate. Showing images of a healthy and unhealthy food plate , he said a healthy plate provided a simple guide for a balanced diet. It shows how the plate is divided into sections varying in size, indicating the relative proportions each food group contributes to a healthy diet. The healthy eating plate does not define a certain number of calories or servings per day from each food group, and gives choices for diversity.
He said the Ministry had devised simple guidelines for the public in planning a healthy diet. This message was being conveyed through the community, posters, pamphlets and discussions.
He gave the following principles as an aid to preparing a healthy plate:
* Eat at least three varieties of vegetables and two varieties of fruits
( 400 g/five proteins) per day.
* Minimise sugar consumption as much as possible
* Limit salt intake to 1 tsp
(5 gr) per day per person.
* Reduce total fat intake to less than 30% of total energy intake, with a shift in fat consumption away from saturated fats (meat, butter, coconut and palm oil, cake, biscuits etc.) to unsaturated fats (fish, avocado, nuts, canola and olive oil.)
* Avoid transfats containing foods such as processed food, fast food, margarine, spreads and bakery items like cake and bread crust.
* Consume fresh milk and milk products (curd, yoghurt) once or twice daily.
On the recommended proportions, he gave the following suggestions:
*Half the plate should be filled with starchy (carbohydrate) food e.g. rice , other cereals ( kurakkan , maize. Ulundu, rice, wheat flour based food, string hoppers, bread , roti ).
* Starchy vegetables ( jak. Breadfruit, tubers and yams (potatoes, manioc, and sweet potatoes) should be included to this half.
*Of the other half 2/3 should be filled with vegetables ( brinjals, carrots, tomatoes, beet, beans and green leaves ( spinach, gotukola).
The other 1/3 should be filled with animal protein (fish, meat, eggs, dried fish, sprats and plant proteins (pulses like pea, green gram, cowpea soya bean, dhal).
Drs LBH Denuwara , Director , Nutrition Program, Narahenpita Public Health complex, and Dr Thilak Siriwardene , Director Non Communicable Disease, Health Ministry,who also spoke, said healthy dietary practices alone were not enough. They must be combined with an active lifestyle to maintain optimum body weight balance, the key to healthy living. Body weight appropriate to a person's age and height, reduce the risk of malnutrition and communicable diseases, they stressed.
Body Mass Index (BMI), waist circumference and waist to hip ratio are the basic anthropometric measures that are used to assess the nutritional status of a person.
Interventions by Health Ministry
They said steps were being taken to assess nutrient status and create awareness among schoolchildren and take the message of healthy foods to them. Strengthening Mother's Support Groups to ensure household food security with agricultural officers was also in progress.
A program to assess the nutritional status of children under five and identify children with nutrition problems to implement necessary interventions was also under way.
"We are also identifying nutrition problems in all MCH areas mapping of villages with nutritionally vulnerable families and analyzing causative agents to overcome these problems through a multi-sectoral approach and monitor these interventions", they said .
In addition the Health Ministry was also conducting nutrition programs jointly with relevant ministries and organizations such as Education, Agriculture, Sports, Children's Secretariat, Media and the Private sector. "This is a multi sectoral approach For it to be successful, we need everyone's support". they emphasised.