Dutch Museum a forgotten heritage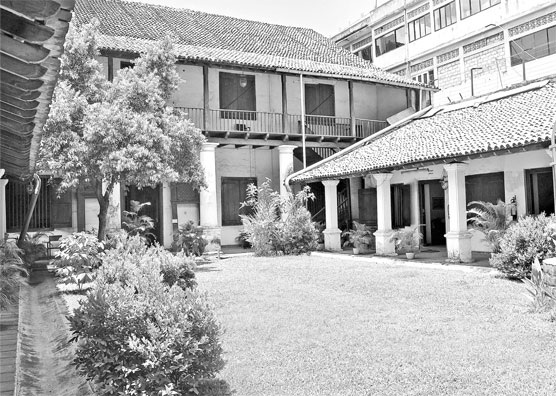 The Dutch Museum was built in the early 18th century and is a registered archaeological monument which is now maintained by the Department of Museums. Professor K.D. Paranavithana, former Deputy Director of the National Archives says that the Dutch Museum in Colombo is neglected and is in a bad condition.
He says that tourists do not visit the museum because of its poor state and also because there are no parking facilities.
Paranavithana says there is danger to the building because it is located next to the Ceylon Electricity Board, and the transmission centre is situated adjacent to the museum wall and the transformer is fixed on the side of the museum.
He said the Department of Museums and the Department of Archaeology have been informed, but no action has been taken. He further says the museum houses very valuable furniture that could deteriorate because of pollution. Pollution is also causing the museum walls to flake and collapse. When asked about having a cafe inside the museum, he said the museum should first be restored. "The Department of Museums and the Department of Archaeology should take the initiative to restore the building and political backing is necessary." Paranavithana said. In addition to furniture the museum also houses antique plates, a coin collection and armour belonging to the Kandyan Kingdom.
The quadrangle inside the museum is the only patch of greenery in Pettah and it contains a well which was built by the Ports Authority.