Together in tough times
On May 15, Sri Lanka started experiencing heavy rains because of a sudden change in the weather along with a cyclone called 'Roanu'. This bad weather caused several natural disasters in our country including floods and several landslides.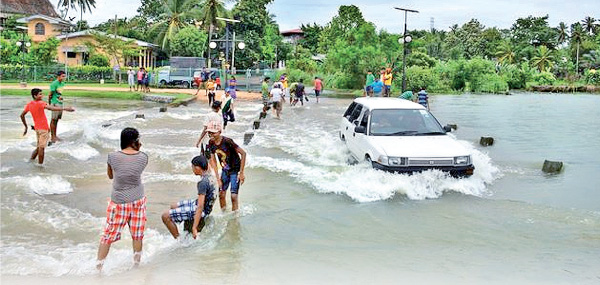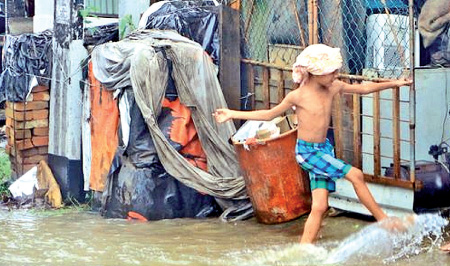 Many areas experienced floods because of the unexpected rains. Neighbourhoods were surrounded with water and many people were so badly affected that they had to leave their homes and evacuate to temporary shelters. Some were trapped in their homes and had to be rescued by brave Navy officers in boats.
According to the government, 288,307 people were affected by these natural disasters.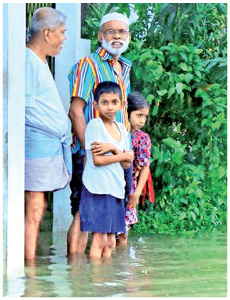 The most serious disaster was a major landslide in the village of Aranayake, in the Kegalle district. Twenty seven people were killed in this landslide including children. The Tri Forces sprung into action and launched a massive rescue mission to search for possible survivors. They worked day and night to help the affected people. Sadly, some of the missing were never found.
Despite the devastation, what was most admirable was the sense of community feeling among all Sri Lankans during this tough time. Many people, rich and poor, adults and even children donated food, dry rations, water and lots of other things to the people who had lost everything in the floods and landslides. Some people even helped the Navy to rescue trapped people, while others took boats and ventured out in search of animals who were also affected by the floods.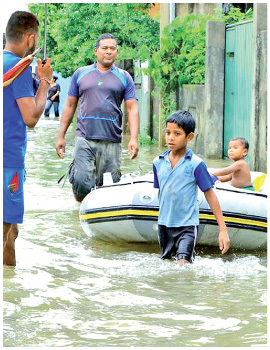 After the rains ceased, volunteers helped families to move into their homes by cleaning their houses. Kind-hearted people continued to donate household items, school books, clothes and other items needed for the affected people to restart their lives.
This disaster showed us how generous Sri Lankans can be as they put aside all their differences and came together in the face of adversity.
Pix: Saman Sri Wedage