A romantic vision of Dolls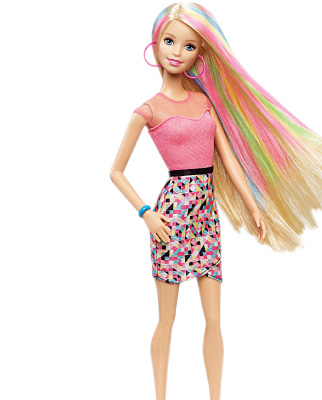 Are little girls aware that dolls are pre-historic? They have been found in Egyptian tombs, burial vaults and museums. Long ago, miniature dolls of clay were used as magic charms in religious ceremonies. Bread dolls representing saints were eaten on feast days. There were fashion dolls of 1400. Syrian girls hung doll images in their bedroom windows and Hindu brides received dolls from their mothers.
In the 14th century, doll-making was a homecraft. Women made them out of cloth, felt, straw, fragments of leather, soft wood and willow-sticks. They painted the features and hair. In 1850, Hopi Indian dolls of Arizona were made of cottonwood and painted in symbolic colours. They were really for religious ceremonies.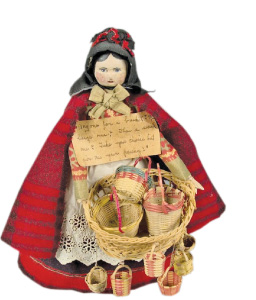 The Gautemalan doll carried a back pack so as to visualize primitive transportation. American pioneer women made rag dolls with chestnuts, cornhusks and corncobs using the golden fibres as hair.
The Pedlar doll was of unglazed porcelain. She represented the vendor who carried all sorts of things in her pockets.
Fashionable Parisian dolls and Dresden German dolls in 1850 and 1885 are now antiques. The Hungarian Mother doll and babies had hair of small clay beads and colourful knitted smocks. They were all displayed at New York's World Fair in 1939.
Back then dolls were produced in factories. The Natasha Madam Alexander doll had a bouffant dress, on Ermine cloak, a cap and dainty shoes. The factory-made "Alice in Wonderland" doll had golden hair and a frilly dress. In 1950 the Patsy Ann dolly became a favourite plaything for little girls. They were made in America.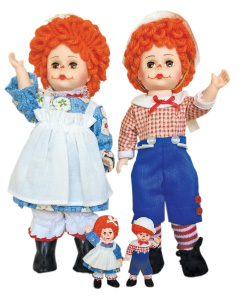 The Ragged Ann and Andy, a quaint couple made of cloth and straw sat cosily beside each other in wicker chairs. The Dutch couple was adorable. These small replicas were made of plateware in blue and white and gold edgings - the colours of Holland where beautiful tulips grow. The boy wears a suit, a cap, Dutch clogs and a pipe in the corner of his mouth. The girl wears a lace Dutch bonnet a smock, an embroidered apron and a pair of clogs. She carries a bucket of milk. They both look so happy.
The Shirley Temple doll is perfect with her dimples and golden curls. The Barbie doll is quite a craze today. The "Glamour House Play Set" has been manufactured specially for her.
This is a glimpse of the wonder that has shaped the artistic heritage of dolls.