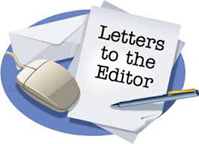 Your View...
Dear reader, the Sunday Observer welcomes your letters. Letters should be brief, legible and contain the name, address and contact number of the writer. Mail your letters to: 'Letters', The Sunday Observer, 35, D.R.Wijewardene Mawatha, Colombo 10. Email: [email protected]
Handwritten copies should be duly signed.
'To Sir with love'
It is a well-known fact, that seven undergraduates of the Kelaniya University have been remanded by the police, due to an unethical ragging incident of a fresher girl who was courageous and bold enough to have made a complaint to the police. Since there was no action taken against this anti social menace, it ramified and multiplied to uncontrollable levels during the past few decades.
It is the belief that the ragging is done by senior students, who do not have decent family backgrounds, hatred to society because of their negligible social status, wrong mentality and being puppets of extremist political elements who have no social recognition and not recognised from the public. It was reported in the media that the seven culprits are primitive brutes belonging to a frustrated radical political group with no future. I doubt whether they will ever have, public acceptance even in the imaginary island of 'Lilliput' in Gulliver's travels. Recently, I saw in the media that there had been 25 deaths and several cases of vacating Universities due to inhuman ragging during the past years. The unpublished and actual numbers must definitely be high. The severe mental stress that emanates from, inhuman ragging would have been unbearable in the above cases. The long-awaited positive results expected by parents and students were brought to an abrupt sad end.
It is reported in the papers that the other members of the above group were spreading false information and a character assassination of the affected female student and her parents. Lies will die out sooner or later. The truth will prevail. Finally the authorities in the Kelaniya University spearheaded by Vice Chancellor Prof Sunanda Madduma Bandara have decided to take stern action against ragging and violence. He has said that all Universities in the country have agreed to implement the Charter signed by the Commonwealth University Union and the University Grants Commission to eliminate ragging and violence against women from May 12, 2016.
He has said there is provision in law for a person to be jailed if he or she is involved in ragging and unsociable action against fresh students.
While thanking other intellectuals also who joined you, well done Sir, Prof Madduma Bandara for taking the most difficult initiative to eliminate this virulent cancer from the Universities in Sri Lanka.
Hope, that there will be a day in the near future to sing, 'To Sir with love'.
Lalith Fernando
---
Exorbitant private medical charges
When a rich man falls sick it is no issue but when a low or middle class person falls sick it is a huge issue because of the lack of finances.
The spiralling cost of medicine, treatment and medical expenses on the whole - doctors' fees and the cost of medicine faced by the middle class and low income families is a cause for concern. The government provides a state welfare system but it's impossible for the government to solely continue this and be accountable for the health of the nation.The private sector entering the health service is a vital factor in caring and sharing.
Though the essential service of the state is to provide medication, various tests of blood samples, therapeutic drugs and medicine, medical and surgical treatment which is exorbitant, in private medical centres and beyond the reach of the majority, it is not carried out effectively by the state.
The prime part of a welfare state is where services are coordinated by the private sector, with the government as other services such as transport and education, where individuals and and institutions responsible should act with a national feel.
Many of those in the health and medical field studied free of charge, in state schools and universities and are morally bound and indebted to the nation.
Gaining access to a consultant is not easy. In situations where urgent treatment is required either in a private hospital or medical centre, the rich, the middle class and the poor are becoming customers in large numbers and end up being debtors. For those in the lower income bracket, it is a long-term suffering, with no redress. Seventy percent of the population lives in poverty, Government or private, the health service has its own social responsibility -to serve and win support.
Private hospitals, medical centres and individuals engaged in this vital sector should revise rates for essential services so that everyone can reap the benefit.
U.L.M. Ismail
Dehiwela
---
Plight of farmers
It is not a secret that farmers face difficulty in selling their products.
The main problem is the large number of intermediaries. Some of the intermediaries are:
*Marketing people buying the agriculture products from the farmer.
*Lorry owners who transport these products to Colombo.
*Wholesale vegetable traders at the Colombo Central vegetable market.
*Retail vegetable shops.
These intermediaries earn by selling the farmers products and the farmer gets next to nothing - about 15 to 20 percent.
There are many government organizations expected to protect the farmer., but that is not happening. The farmer is exploited by intermediaries who are strong compared to the farmer.
It is the responsibility of the government to solve this problem. Government officers should visit these areas and see for themselves what is happening.
They must come out of their luxury cars and air-conditioned offices and speak to farmers. They must be available in vegetable growing areas.
Recently President Maithripala Sirisena advised the relevant officers to take immediate action. We hope the authorities will heed his advice and help farmers out of this quagmire.
D. Weeratunga
Nugegoda.
---
Baratha Gee Vindana and Tamil Cinema
Independent Television Network (ITN) celebrates its 37th Anniversary, this year. Waruni Uthpala with her skill and talent beautifully presents Baratha Gee Vindana from I.T.N.'s Thevis Guruge studio. Hindi film and music lovers look forward to this entertaining program. It is telecast at 10.30 p.m. on Sunday.
Waruni Uthpala gives correct information about films, singers, music and directors. Being a capable Hindi teacher, radio and TV presenter, she has restored I.T.N.'s image. Ranjith Edirisinghe and producer Sumanasiri Amaratunga assist the program.
Tamil cinema was the stepping stone for many popular Hindi stars. Nadodi Mannan was B. Saroja Devi's first film, M.G. Ramachandran produced and directed this film and played a dual role as Nadodi and Mannan, with the cast comprising P. Bhanumathi, M.N. Rajam and the villains being P.S. Weerappa and M.N. Nambiar. B. Saroja Devi acted with Gemini Ganeshan in Kalyana Parisu, the Tamil version of the Hindi film Nazrana with Raj Kapoor and Vyjayanthimala.
M.G. Ramachandran also acted in Gulebakawali, Pudhumai Pittan and the Tamil version of Alibaba and the 40 Thieves with P. Bhanumathi.
Vyjayanthimala acted with Gemini Ganeshan in the Tamil Film Vanjikottai Valipon and again with Gemini Ganeshan and Anjali Devi in Kanawane Kankanda Devivam dubbed in Sinhala as Pativata. Actress Rekha's parents are Gemini Ganeshan and Savithri. Padmini acted with Gemini Ganeshan in the Tamil film Aasai with P.S. Weerappa.
Helen acted with Sivaji Ganeshan in Uttama Puthran the Tamil version of Man in the Iron Mask, where Sivaji Ganeshan played a dual role.
Sivaji Ganeshan also acted in Veerappandiya Katta Bomman and Parasakthi Vanangamudi. Sivaji's 'Amaradeepam' was the Tamil version of the Hindi Film Amaradeep with Padmini, Vyjayanthimala and Dev Anand.
I believe that film and music lovers should be educated during our life time. 'Jab Tak Hai Jaan'
Kavindu Silva,
Panadura.