Jt Opp imitates student demos but comes a cropper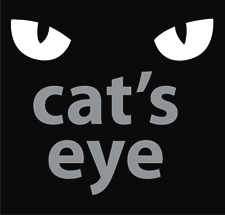 There they were, members of the Joint Opposition (or, followers of Mahinda Rajapaksa, without him of course or his brethren), in a public protest on a boulevard in the heart of the city of Colombo. Mahinda Rajapaksa's son, Namal, led the protest march. Discarding their kapati suits, designer shirts and exclusive trousers, they clad themselves in black T-Shirts and dark pants and for that crowning glory sported black bands across their foreheads.
Even if that was meant to make them look mean, to be projected as strong and menacing, they actually came across as a ragtag band of mutineers who had left a pirate ship, not of the long ago buccaneering kind but, of the Somalian type.
Handmade
I did not see their footwear - rubber slippers instead of handmade shoes costing the world? This cat's eyes were focused on the bands tied across foreheads or around thick necks. Then her ears were assailed by their demands: Down with VAT! Out with the Governor, Central Bank!
Watching this vaudeville show with fire and brimstone substituting humour and slapstick comedy on the late night TV show, this cat was doubled up with wicked laughter: derisive and contemptuous. And why, pray, when these Parliamentarians elected to the House by the Diyawanna to fight for the common man were doing just that - at least stentorianly? They were asking for a ban of VAT taxes.
They were fighting for the common man. VAT of whatever magnitude would not matter to them nor dent even to the slightest their monetary holdings.
Maybe a capital tax would but not the new taxes that jack up prices affecting the poorer sectors of society. But the burden of VAT to the ordinary man was sending their milk of human kindness sloshing in their arteries and veins, some of them even believing that royal blue runs in them.
Their second loud call was to boot out the Gov of the Central Bank. They conveniently forget the Greek bond game played by their man while in the highest seat of the CB. He danced so much to their tune that a long Conga was danced in Trinidad when they tendered the bid to host the Commonwealth Games here in small Sri Lanka at the instigation of sporty Namal Rajapaksa. There was a model-cum-actress with her mother in the winding dancers, now well set in the US of America.
VAT
So there they were, shouting and pushing down barricades and 'coming to the body' of the police. These were members of Parliament, remember, some Ministers in the previous Cabinet, now acting like hooligans on a public street and breaking laws. This feline spied, with her cat's eye, Wimal Wee and Vasu En among others - both shouting their lungs out. But they were doing all this taking pity on us ordinary folk. They were trying to get the government to take away the VAT which is essential to tide over unfavourable economic times, created mostly by the extravagance of their government within the past five years with night racing, stupendous buildings, entire planes chartered for official visits by the then Prez and, dansal for every national occasion and non-occasion.
Then was spied a fat one on the ground near the yellow police barricades. This feline strained her neck to recognise the fallen MP. Lo and behold! The gold he wore around his neck glinted. It was that Rohitha Abey bod.
Completely cat-like she purred with delight. He'd got it! And more so the pants clad woman MP who got crushed or swiped or touched lasciviously by a fellow MP.
Both landed in hospital and we saw the man who was in the ICU leaving for home with swollen face and, thankfully, defeated demeanour, unlike those who are handcuffed and bundled into police vans grinning away and showing their handcuffed wrists like they were Olympic medals.
This is a sight that sends this feline mad with disgust. At least cover the proud face with an expression of regret, or at least stop showing all 32 or whatever is left of this number.
Trump's trump card
As commented on in an American news item titled Four Words by Amy Davidson, Donald J Trump flings out to his listeners and the world at large four Trumpian words: "We have no choice". The latest when he said this was when commenting on the mass murder at the Pulse, a gay dance club in Orlando, Florida, USA. Trump said the lesson learnt at Orlando was that "we have no choice but to institute a temporary ban that would prevent non-citizen Muslims from entering the US".
Davidson says that "Trump has invoked choicelessness to explain everything from why he will build a wall on the border with Mexico to why he talked about his anatomy during a Republican primary debate". Trump even suggested that President Obama had willfully failed to stop the shooting, for mysterious and possibly sinister reasons: "There's something going on." (And this man may become President/USA if insanity prevails). Later, at a meeting he says "Obama was more angry with me than he was at the shooter".
Then he spoke on again about the danger that the children of immigrants posed, which was made worse by political correctness.
This correctness is what we admire. Saner persons and Obama and his government are preventing the abuse of Muslims in the country due to Afghanistani-American Omar Mateen's killing of forty-nine and wounding fifty-three.
A similar sense of fair play and preventing radicalism and serious disturbances was witnessed in Britain after the referendum.
And many comment, even die-hard West-haters, the civilised manner with which the UK referendum results were accepted, resignations handed in and opposite sides met to prevent any backlashes.
There is debate, even protests, but not complete underhand tactics which even the public do not tolerate. They respect law, order and democracy - no two words about that with no one trying to overturn an elected government.