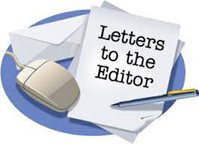 Your View...
Dear reader, the Sunday Observer welcomes your letters. Letters should be brief, legible and contain the name, address and contact number of the writer. Mail your letters to: 'Letters', The Sunday Observer, 35, D.R.Wijewardene Mawatha, Colombo 10. Email: [email protected]
Handwritten copies should be duly signed.
SLTB getting back on track
The Sri Lanka Transport Board(SLTB) has improved its services by leaps and bounds. i am a regular bus traveller and I have observed the difference. Now conductors in SLTB buses are courteous and kind to commuters. They even lend a helping hand to aged commuters - a thing not seen in the past. This is indeed a new development and a welcome move.
More and more commuters seem to patronise SLTB buses now. The buses donít idle at bus stops to collect passengers as private buses do, drawing the ire of bus travellers.
I am sure if they continue with this courteous service, word will spread and travellers will opt to travel in SLTB buses and will help the loss-making institution to make a turn around and be the service it was! The new SLTB chairman should be applauded for the timely move to get the SLTB back on track.
Regular bus traveller
Colombo
---
An eye-opener for CGR
Although there are many shortcomings in the train service, they are reliable to a great extent because the trains run to a schedule, thus enabling office workers to make use of this service. Train tickets are cheap thus helping office workers further.
But the question is Ď Is the Ceylon Government Railway making a profit ?í. I doubt whether it ever will, because of the manner in which empty trains run during off peak hours. This should be closely monitored by the railway hierarchy.
The office train that plies the coastal line and reaches the Secretariat station at 4.05 pm has so many empty carriages that donít fill up till even at Dehiwela. This train could run with less compartments. I am sure there might be other trains on the upcountry line as well which run in a similar manner.
A critical review must be made of trains that run during office times and out of office hours. If the CGR is to be a viable and economic component of the country, this is paramount. If the CGR does an oversight review, I am sure some of the losses could be mitigated.
B.S. De Silva
Dehiwela
---
Violence Ė treat the root cause
A triple suicide bombing and gun attack at Istanbul Ataturk Airport has killed 41 people and wounded 239 people. There are news items about violence in the world that we hear almost every day. We spend huge sums of money to control violence all over the world. We purchase expensive security devices and weapons to curb violence. We have various types of security experts. We deploy thousands of security officers. But there is no improvement. The root cause should be found and treated. If you watch television, you will see that many of the teledramas are full of violence. This is the kind of culture we show our younger generation. Even films that are shown are on violent issues and themes.
Most of the computer games teaching some type of violence to children. Even TV news has a crime segment and highlights the crimes that have taken place. I think this too has a negative impact on viewers, especially the youth. Television producers should take serious note of this fact and gradually curb showing violent news and programs. We have to encourage TV programs where nonviolence is emphasized.
Most of our toys are samples of dangerous weapons. By all this we are teaching violence to our children.
How much of dangerous weapons do we manufacture?. How much of dangerous weapons we buy. Sometimes we spend more for weapons than for food and health.
Are our religious leaders and politicians doing enough to control violence?
Are our social organizations paying heed to this emerging trend?
We have to identify habitual violent offenders and separate them from the public. We must educate our children and create more jobs. Train children to get along with people in nonviolent ways. Violence is behaviour involving physical force intended to hurt, damage or kill someone or something.
Each one of us must do our part to eliminate violence.
D. Weeratunga
Nugegoda