News
Business
Editorial

Security

Politics

World

Letters

Sports

Obituaries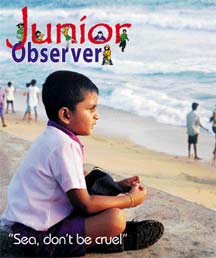 "Sea, don't be cruel"
" Many things we need can wait, the child cannot. Now is the time his bones are being formed, his blood is being made, his mind is being developed. To him we cannot say tomorrow. His name is today."

- Gabriela Mistral,
Nobel Prize-winning Children poet.









---