Biz Briefs
Treasury Bond issue attracts Rs 133.32 b

The Rs 45 b Treasury Bond issue attracted a record number of investments amounting to Rs 133.32 b with the Central Bank accepting bids amounting to Rs 45.45 b, data released by the Public Debt Department of the Central Bank said.
Foreign participation was massive, currency dealers said.
The rupee gained some ground against the US dollar on account of the foreign interest in the bond auction. Similar to the first bond issue, foreign investor appetite was apparent with yields falling in the third bond issue this year, unlike the second issue which saw yields stay flat on limited foreign participation.
---
Nenasalas in the North

The Information Communication Technology Agency of Sri Lanka (ICTA) is to set up 40 Nenasalas (Arivahamís) in the Northern Province.
Applications have been called from registered community-based organisations for setting up these Nenasala Arivahamís (Wisdom Outlets, Telecentres) in the Northern Province.
Rural development societies, womenís associations, sports clubs, public libraries, organisations in-charge-of places of worship and social groups committed to village development could submit their application under this project.
---
Economic Forum 2013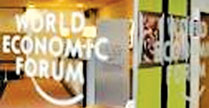 The World Economic Forum 2013 will be held in Davos Klosters, Switzerland.
There will be 2,600 participants representing over 100 countries. The roll call includes CEOs and representatives from the world's biggest corporations, politicians and Heads of State from the G20 and other key countries, technology innovators, social entrepreneurs, philanthropists and media companies.
Asanga Abeygunasekera will be attending the conference from Colombo.
---
SriLankan Airlines opens sales office

SriLankan Airlines opened a passenger sales office in Gampaha.
The branch will facilitate travel formalities to a large clientele
in the Gampaha district by providing facilities including handling of reservations, ticketing, Prepaid Ticket Advices (PTA), requests for special services, information on fares, schedules and packages essentially offering the same sales activity carried out by any city office of the airline.
---
HDFC Bank gets new CEO
Nimal J.B Mamaduwa assumed duties as the new CEO and GM of the HDFC Bank recently.
Mamaduwa is a senior professional banker with 38 years' experience in commercial and development banking, including 29 years at Hatton National Bank PLC. He was the General Manager and CEO at Sanasa Development Bank PLC from 2006 up to October 2012.
---
Cairn Lanka workshop
As part of concluding its preparation and ahead of commencing the exploratory drilling of the Phase 2 Exploration period in the Mannar Basin, Cairn Lanka organised a stakeholder workshop in Colombo recently.
Senior Government officials representing the Petroleum Resources Development Secretariat (PRDS) and Marine Environment Protection Authority, the Commander of Sri Lanka Navy and senior officers from the Sri Lanka Air Force took part.
Several members of other relevant government bodies and ministries were present at the workshop.