My ambition
I want to become a doctor when I grow up. I attend school and study hard. The subjects that I like most are Science, Maths, English and Sinhala. Being a doctor is one of the noblest professions of the world. If I become a doctor, I will serve the people kindly. I should get high marks at the GCE (A/L) examination to enter university and study medicine. At present I read many science fictions of Dr. Arthur Charles Clarke, who was a popular writer who lived in Sri Lanka.
As a doctor, I will be able to treat thousands of patients. I have to treat them kindly. It is the duty and the responsibility of a doctor. As a doctor I have to exercise patience, grace, intelligence and kindness.
---
Winner:
Let's protect animals
All laws of nature forbid cruelty to animals. As poor creatures can do little to defend themselves, cruelty cannot be justified.Cruelty to animals takes place in many forms. Cruelty is inflicted because of the little knowledge that people have about animals that maintain the balance of nature.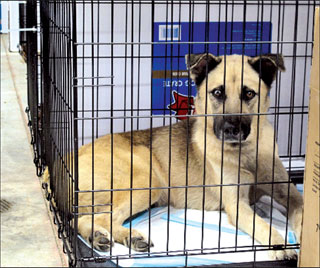 The worst form of cruelty is cramming animals in small cages in zoological gardens. People can hardly look at these animals suffering in silence. The next most horrifying example is experimenting on animals. About 60,000 chemicals are used on rats, rabbits, guinea pigs and monkeys.
Next comes killing animals for their skin, feathers, flesh and sport. Many wonderful animals such as cheetahs and crocodiles are killed for their skin. Swans are killed for their feathers.
Hens, pigs and cows are killed for meat, while animals such as lions and zebras are killed for sport.But, there are many organisations that help protect wild animals such as the Wildlife Protection Aid (WPA).
It is obvious that we cannot protect animals only by law. So, let us get together and protect animals!
---
Winner:
My hobby
Hobbies are useful to us in many ways. People engage in hobbies when they have leisure time. My hobby is gardening. Sometimes, I sing songs in my leisure, but I like gardening more than singing.
I think, gardening is a good hobby. It is a good exercise as well. My garden is beautiful. Sometimes it is full of flowers. I pick flowers from my garden and offer them to the Buddha. We grow beautiful flowers. When there are flowers it makes us happy. My parents help me in gardening. I feel happy when I work in the garden. Let us begin gardening from today.
---
Winner: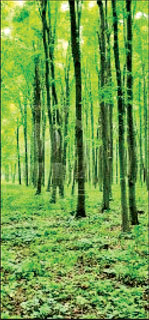 Nature
Do you know?
Nature is a valuable gift,
All of us got it from God,
Can you believe it?
Trees, animals, rivers, waterfalls
That add beauty to it.
Nature's beauty is everywhere,
We must be proud of it
It is a fortune
Let's not, destroy our 'Loving Mother',
She is like a treasure on earth,
She makes us happy.
All of us have a responsibility
To protect nature
In every way we can
---
Winner:
The happiest day in my life...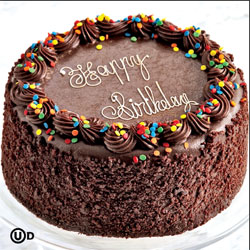 Each person in the world has a happy day. They are different from one another. Some of them have already occurred in the past and some may occur in the future. The happiest day in my life was my birthday which I celebrated a few months ago.
When I woke up, the sun was rising brightly in the East. Birds were whistling rhythmically. It was a happy day.
It was my 14th birthday. I had many hopes and dreams. I enjoyed the day with my cousins. A colourful cake stood on the table and we all enjoyed it.
I did not want time to pass in a hurry. But soon, the day ended.
But the happy thoughts are still in my memory. I had a lot of pleasant thoughts throughout the day.
If you have a special day, try to make it valuable for others too. No one likes you when you are selfish. Always try to control yourself and help others. If you can do this, your life will always be happy.
---
Mother, you are everything to me
From the day I was born,
You have protected me from wrong,
You have lulled me with many a song,
Sharpening my soul, colouring my life,
And standing by me right along.
Filling my tastebuds with healthy and delicious food,
Guiding me well with advice,
Understanding me as a mother should,
You make me enjoy and value my childhood.
You console me when I cry sadly,
You always lift my spirits high,
You taught me to be honest and never lie,
You secure my wings till I can fly.
Mother, you always fill me with glee,
Life with patience and intelligence
You make me see,
Mother, you are everything to me,
I'll remain your loving son.
---
Uses of modern technology
Technology is important for the growth of mankind. In the early days, technology was not improved and due to this many problems arose. An example where technology failed is when the Titanic sank on her maiden voyage. Many people all over the world tried to explore the ruins under the sea bed, but as the technology was not so advanced it was hard to do so.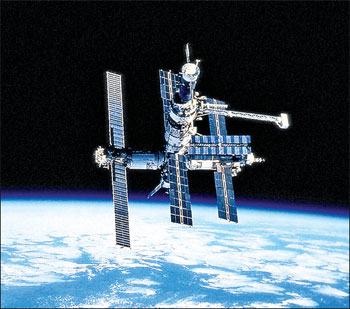 Technology has improved quite a lot at present. Many modern technologies are based on science. So, no wonder science is essential for schoolchildren too. Modern technology can be categorised under transport, health and communication facilities.
Technology in transport has developed. The emergence of brand new vehicles, traffic lights, pedestrian crossing lights and much more. Traffic lights can be seen everywhere throughout the entire world and is helpful in preventing traffic jams.
Technology is used in a variety of health issues. It is mainly based on science. The invention of new medicines for many diseases has revolutioned the health sector.
When you are in your bedroom you switch on the light, fan or the air conditioner.
Then a while later, you hear the ringing of a telephone and you rush off to answer it. If you are bored to do your studies you go and switch on the computer or the television. All this shows the grand inventions of modern technology.
The use of Technology affects our daily lives. Without having technology it is hard to lead a successful and comfortable life.
For instance, when your teacher asks you to find some information about a river, you don't spend your time reading various books to gather information. You log on to the internet and find the information.
In the early days, when the computer or internet was not even invented people had to lead a hard life.
They gathered information by reading newspapers and books. But nowadays people are lucky to have different media of communication. This is the effect of modern technology.
When technology develops even Sri Lanka will be able to send her first rocket to the moon.