65th Independence Day celebrations on grand scale in Trincomalee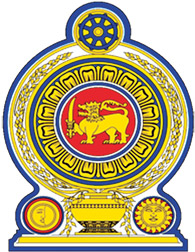 Sri Lanka's 65th Independence Day celebrations will be held in Tincomalee on a grand scale tomorrow under the patronage of President Mahinda Rajapaksa. A series of mega development projects have already been completed in the Eastern Province to coincide with the Independence Day celebrations.
This is the second time that the country's main Independence Day celebrations are being held in Trincomalee after a lapse of 60 years. It was way back in 1953 that Trincomalee hosted the Independence Day celebrations.
The slogan for the Independence Day celebrations at the Fredric Fort Avenue complex is "A prosperous tomorrow in a glorious motherland".
The Eastern Province has been given a new look for tomorrow's celebrations and the Armed Forces and the police conducted their rehearsals yesterday. A tight security plan has been implemented to protect VVIPs and the public.
During President Rajapaksa's three-day tour to the East he is also scheduled to inspect several development projects in the Trincomalee and Batticaloa districts. The President is scheduled to tour Batticaloa on Tuesday to inspect development projects in the area.
Prime Minister D.M. Jayaratne will also attend the Independence Day celebrations. The Government has called upon public and state sector institutions to hoist the National Flag today and tomorrow to mark the 65th Independence Day celebrations.