International Students' Day, ITEC Day on Friday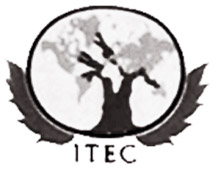 All Sri Lankan alumni of Indian universities and Indian Technical and Economic Cooperation (ITEC) program will attend 'International Students' Day and ITEC Day being organised by the High Commission of India at 4.00 p.m. on Friday, at Hotel Taj Samudra, Colombo.
International Students Day is organised every year to commemorate the birth anniversary of Maulana Abul Kalam Azad, the first Education Minister of independent India.
This event aims at bringing together all Sri Lankan students who have studied in India.
Sri Lanka is one of the most important partners in the ITEC program, launched nearly 50 years ago, as India's bilateral program of assistance. Over 200 training slots are allocated annually for capacity-building and training in diverse areas such as IT, English language, management, rural development, finance, mass communication and remote sensing.
Alumni members who wish to participate in the celebrations should e-mail their confirmation along with their particulars to [email protected]